Charité – University of Medicine Berlin
Home ›
Germany ›
Charité – University of Medicine Berlin
Charité – University of Medicine Berlin
Charité is one of the largest university hospitals in Europe. All of our clinical care, research and teaching are delivered by physicians and researchers of the highest international standard. Charité proudly lays claim to more than half of all German Nobel Prize winners in Physiology or Medicine, including Emil von Behring, Robert Koch, and Paul Ehrlich. Charité is internationally renowned for its excellence in teaching and training.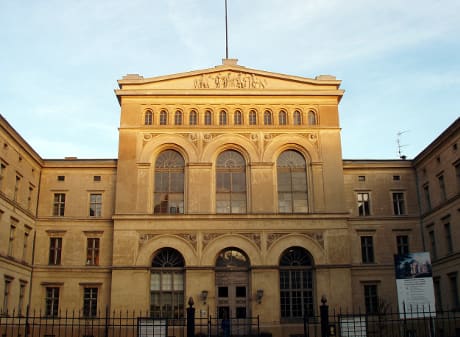 Medical Neurosciences focuses on translational research. The main objective is to bridge the gap between successes at the bench and treatment at the bedside. We integrate basic laboratory research and the clinic in terms of faculty, students, course content and infrastructure. The program covers the breadth of neuroscience from molecular neurobiology to cognition and neurovascular diseases.
The program encourages students to develop their own, individual professional, offering a variety of elective lectures and lab rotation opportunities combined with the design of individual development plans. As a result, students have developed a variety of projects and activities, such as a students' run newsletter CNS, contribution to science slams, self-organized retreats, advisory groups for the development of the program and many others.
University Location
Berlin is an exciting and colourful capital of Germany, attracting people from around the world. As a hot spot for science, Berlin is home to 13 universities including Humboldt-Universität zu Berlin and Freie Universität Berlin. Charité - Universitätsmedizin Berlin is the medical faculty of both of these prestigious universities. In addition, a range of non-university research centres is based here such as the Max Delbrück Center for Molecular Medicine, the Max Planck Institute for Human Development, the Leibniz Research Center for Molecular Pharmacology and the Max Planck Institute for Infection Biology.
Locations
Berlin
Address
Charité — Universtätsmedzin Berlin
Charitéplatz 1
10117
Berlin
,
Berlin
,
Germany