MSc in
Master of Science in Infection and Immunity
Utrecht University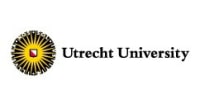 Scholarships
Explore scholarship opportunities to help fund your studies
Introduction
Solve Public Health Problems of the Future
Well-trained and creative minds help us solve the public health problems of the future. Do you see yourself tackling the increasing incidences of allergies and autoimmune disease, working on emerging infections such as Ebola and MRSA? Would you like to spend time developing personalized medicine to treat cancer or chronic inflammatory diseases? Join our program!
Contribute to a Faster Diagnosis of Diseases and Better Treatment Options
Emerging infectious are a threat to human and animal well-being. An increasing number of allergies and chronic inflammatory diseases have a major impact on individuals and society as a whole. Knowledge of the immune system provides you with the know-how to develop potential health care solutions for cancer, transplantation, and downregulation of a hyperactive immune system as for example in rheumatoid arthritis.
This Master's program covers a variety of topics such as fundamental and clinical immunology, vaccines, immunotherapy, mechanisms of infectious diseases, molecular epidemiology of infections, virulence factors of microorganisms, and resistance to treatment. You contribute to the accumulation of knowledge that is directly or indirectly leading to a faster diagnosis of diseases and better treatment options.