MSc in
Master of Science in Biofabrication
Utrecht University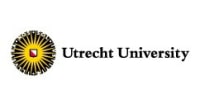 Scholarships
Explore scholarship opportunities to help fund your studies
Introduction
Creating Functional Tissue Models with 3D Printing Technologies
Study 3D printing technology with a biomedical approach. Biofabrication combines advanced fabrication techniques with biological systems to prepare designed tissue constructs. You will be equipped with a toolbox to innovate within this multidisciplinary field and become an expert with a thorough understanding as well as the operational experience of processes such as 3D bioprinting, biomaterials, 3D cell culturing, computer models, and imaging.
Become an Expert in a Multidisciplinary Area of Research
Broaden your knowledge in a diverse range of fields such as physics, biology, medicine, robotics, and computer science. Few researchers entering the biofabrication field have been trained in such a diverse range of subjects. Do you want to become a truly multidisciplinary researcher? Biofabrication is a perfect fit.
We offer the opportunity to obtain a double degree in Australia by following courses and a research project in your second year or to gain international experience at various international research institutions across the globe.
"The opportunities in this program are quite unique, especially at a Master's level".



Madison Ainsworth, alumnus