Master in
Master of Nursing
University of Minnesota School of Nursing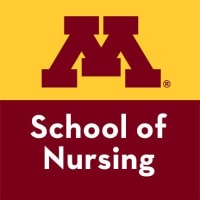 Scholarships
Explore scholarship opportunities to help fund your studies
Introduction
The Master of Nursing program is a full-time, graduate-level program for students with a baccalaureate degree in a non-nursing field. This intensive 16-month program includes all the Bachelor of Science in Nursing program elements, plus additional graduate courses.
As a graduate of this program, you will be prepared to take the national licensure exam to become a registered nurse. You will also have up to 18 credits to apply toward a Doctor of Nursing Practice degree. Graduates are eligible for certification in public health nursing in Minnesota.
The school partners with more than 250 health and community organizations to provide exceptional supervised clinical experiences. As a student, you will have a range of learning experiences to develop further your skills, perspectives, and understanding of nurses' continuum of care.
Students in the Master of Nursing program represent a rich diversity of educational and professional backgrounds. Some bring prior experience as teachers, artists, attorneys, business people, technicians, and more. This makes the MN experience one of great energy, openness, and collaboration.
Graduates are well-prepared to enter the nursing field and pursue further education, leading to teaching, research, or advanced practice nursing careers.
The Master of Nursing (MN) degree takes 16 months (4 consecutive semesters) to complete. It requires enrollment during the summer semester and is offered as a full-time program. Admission is only offered for students to start in the fall semester.