Bachelor in
BEng (Hons) Biomedical Engineering
University of Lincoln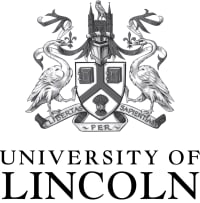 Discover Lincoln Wherever You Are in the World
Our webinars, subject masterclasses, question and answer sessions, and student panel talks are a great way to discover what it is like to live and study at the University of Lincoln.
Introduction
Biomedical engineering is a multidisciplinary field that combines biology and engineering, applying engineering principles and materials to medicine and healthcare. From developing and improving new machinery, such as robotic surgery equipment, to creating better and more reliable replacement limbs, the work of biomedical engineers is helping to pave the way for new methods of treating injuries and diseases.
This research-informed programme aims to develop industry-ready graduates with product design and innovative sense who are highly skilled and creative biomedical engineers, able to adapt to new challenges and deliver sustainable solutions for modern society.
Project-based learning is a key feature of the programme and students can undertake group product design and development projects in the first and second years. Students will also have the opportunity to design and develop a working medical device.
How You Study
In the first year, students can study the common foundations of engineering principles, human anatomy, and the physiology of the human body. In the second year, the focus moves to specialised biomedical engineering topics, while the third year offers career-focused modules designed to support students in meeting the needs of future employers.
Topics include digital prosthetics, biomedical robots for personal care, medical implants, medical imaging, medical ethics, clinical trials, and regulations. Extra-curricular activities are also available through Lincoln Innovation Hub to help students think, innovate, and build while stimulating their innovation and entrepreneurship skills. Students can access a range of support to help develop their skills, ideas, and ventures at any stage of development and across a wide range of disciplines.
The course is delivered through a combination of classroom and lab-based sessions, design challenges, and business innovation and entrepreneurship activities, to help develop the core skills that students will require as future engineers. Students can also benefit from regular visits from professional engineering and industrial experts, offering insight into the needs of the industry.
Modules
First Year
Anatomy and Physiology (Core)
Biomedical Engineering Project (Core)
Computing and Programming for Engineers (Core)
Electrical and Electronic Technology (Core)
Engineering Mechanics (Core)
Materials and Methods of Manufacture (Core)
Mathematical Skills for Engineers (Core)
Matter and Interactions (Core)
Second Year

Advanced Biomedical Engineering Project (Core)
Applied Thermofluids (Core)
Biomaterials (Core)
Data Modelling and Simulation (Core)
Digital Systems And Analog Electronics (Core)
Kinematics and Biomechanics (Core)
Mechatronics Systems (Core)
Solid Body Mechanics (Core)
Engineering Year in Industry (Option)†
Third Year

Biomedical Imaging and Signal Processing (Core)
Computational Fluid Dynamics (Core)
Individual Project (Bachelor) (Core)
Bioinformatics and Data Management (Option)†
Biomedical Business, Innovation and Entrepreneurship (Option)†
Finite Element Analysis (Option)†
Internet of Things and Smart Electronics (Option)†
Orthotics and Prosthetics (Option)†
† Some courses may offer optional modules. The availability of optional modules may vary from year to year and will be subject to minimum student numbers being achieved. This means that the availability of specific optional modules cannot be guaranteed. Optional module selection may also be affected by staff availability.
How You Are Assessed
Assessment on the Biomedical Engineering programme focuses on measuring and assessing engineering technical and analytical skills as well as professional soft skills including oral and written communication, team working, lifelong learning, problem-solving, project management, and planning and organisation.
Students are continuously assessed throughout the course through a wide range of assessment methods including examinations, practical reports, project portfolios, individual and group presentations, individual group project work, and computer-based assessment.
Entry Requirements
United Kingdom
A Level: BBC, to include a minimum grade B in Maths (112 UCAS Tariff points from a minimum of 3 A Levels or equivalent qualifications).
International Baccalaureate: 29 points overall to include Higher Level grade 5 in Maths.
BTEC Extended Diploma in Engineering: Distinction, Merit, Merit or equivalent.
Access to Higher Education Diploma: 45 Level 3 credits with a minimum of 112 UCAS Tariff points, including 40 points from 15 credits in Maths.
A combination of qualifications may include A Levels, BTEC, and EPQ.
Applicants will also need at least three GCSEs at grade 4 (C) or above, which must include English and Maths. Equivalent Level 2 qualifications may also be considered.
The University accepts a wide range of qualifications as the basis for entry. We will also consider applicants with extensive and relevant work experience and will give special individual consideration to those who do not meet the standard entry qualifications.
International
Non UK Qualifications:
If you have studied outside of the UK, and are unsure whether your qualification meets the above requirements, please visit our country pages for information on equivalent qualifications.
EU and Overseas students will be required to demonstrate English language proficiency equivalent to IELTS 6.0 overall, with a minimum of 5.5 in each element.
Fees and Scholarships
Going to university is a life-changing step and it's important to understand the costs involved and the funding options available before you start. A full breakdown of the fees associated with this programme can be found on our course fees pages.
For eligible undergraduate students going to university for the first time, scholarships and bursaries are available to help cover costs. The University of Lincoln offers a variety of merit-based and subject-specific bursaries and scholarships.
Career Opportunities
Biomedical engineering represents a new area of medical research and product development, with biomedical engineers working to pave the way for new methods of helping to treat injuries and diseases. As medicine is a field with vast numbers of specific disciplines, there are many different sub-fields in which biomedical engineers may work.
Some work to improve and develop new machinery, such as robotic surgery equipment, while others endeavour to create better, more reliable replacement limbs (or parts which help existing limbs function better, such as joint replacements).
This course is designed to develop the knowledge and skills needed to maximise students' career prospects across the field. This includes key transferable skills in research, working to deadlines, project development, critical analysis, communication, team working, and problem-solving.
Biomedical engineers may become involved in a multitude of different roles including the design of medical devices, modelling and simulation of human physiology and anatomy, supporting hospitals in clinical and financial governance of existing medical equipment, development of artificial organs, computer-simulated or image-guided surgery, robot-assisted surgery, development of orthopaedic implants, medical imaging, assistive technologies, and mobile and e-health.
English Language Requirements
Certify your English proficiency with the Duolingo English Test! The DET is a convenient, fast, and affordable online English test accepted by over 4,000 universities (like this one) around the world.