M.D. in
Higher Professional Study Program in Medicine
University of Latvia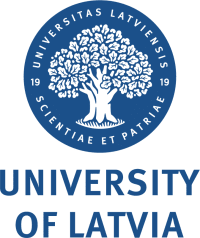 Introduction
Faculty of Medicine.
Awards: Medical Doctor.
Amount of credits: 240 credit points or 360 ECTS.
Accreditation: the programme is accredited (to be revised in 2022).
During the studies students learn the science and methods of medicine based on human morphology (structure), functions (physiology), psychology, basic clinical practice (anamnesis, overall objective examination and interpretation of results, manipulation competence), obtains knowledge on health promotion and disease prevention in the context of family and society. After successful completion of the programme graduates may enter residency and PhD studies.
The programme corresponds to EU standards and professional requirements set for MDs. The obtained degree is in line with European labor market requirements (part of European comparative degree system) and allows free movement within Europe.
Living in Latvia
Latvia is a member state of the European Union and Schengen area. Its capital, Riga is the metropolis of the Baltic region. Riga is listed among the world's best student cities. It is a safe city. Life in Latvia is not expensive compared with Western European countries. Latvia offers affordable education. You can find more information in the practical handbook for international students.
Curriculum
Compulsory courses: Normal anatomy, Inorganic chemistry, Introduction to cell biology, Medical Latin, Introduction to medical studies, Psychology and basics of psychiatry, Physics, Organic chemistry, General and special histology, Basics of genetics, Basics of biochemistry, Medical embriology, Human physiology, Physical and sports medicine, Medical biochemistry, Microbiology, Parasitology, Immunology, General pathology, Molecular genetics, Pharmacology, Propaedeutics of Internal diseases, Environmental protection, Visual diagnostics, Principles of surgery, Internal diseases, Pathology of organs and systems, Obstetrics, Dermatovenerology, Public health and epidemiology, Pediatrics, Gynecology, Infectious diseases, Surgery, Neurology, Urology, Medical history and ethics, Narcology, Ophtalmology, Otorhinolaryngology, Oncology, Radiology, Forensic medicine, Specific Considerations of Surgery and Anesthesiology, Psychiatry, Neurosurgery, Orthopaedics.
During your studies you will also have practice in different areas: Basics of Clinical care (5th semester), Clinical practice (5th, 7th, 8th, 10th, 11th semesters), Emergency medicine and basic life support (6th semester), Practice of Family medicine (12th semester), Practice of Internal diseases (12th semester), Practice of surgery (12th semester).
More information and study plan HERE.
Scholarships and Funding
EUR 500 per month - citizens from these countries are eligible to apply for a Latvian state scholarship.
Temporary students' residence permit holders can work 20 hours per week.
Career Opportunities
After successful completion of the programme graduates work in the field of health care, medical firms, governmental institutions. Graduates may also work in hospitals or health centre under the supervision of a certified Doctor.