BSc in
BSc in Biomedical Engineering
University of Hartford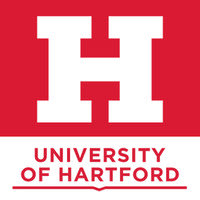 Scholarships
Explore scholarship opportunities to help fund your studies
Introduction
The Biomedical Engineering program has three options that all have a strong foundation in traditional engineering, with basic engineering courses required prior to biomedical coursework.
About the Major
Biomedical engineers speak two languages: that of the engineer and that of the health professional. They understand what is involved in examining people, evaluating their health, and understanding what is available to improve their quality of life. They also comprehend the science and mathematics behind these areas and can evaluate the potential of new devices and methods to improve on current technologies.
The standard program prepares students with a solid basis in a diverse variety of subjects related to biomechanics (bones, joints, ligaments, tendons, etc.); biofluids (blood flow, heart valves, airflow in the lungs, etc.); and bioinstrumentation, (the instruments and sensors used to measure physiological systems.)
Program Information
The practice of medicine has seen accelerated incorporation of technical innovations. Biomedical Engineering has emerged as a specialty combining medicine and engineering to provide materials, tools, and techniques advancing health care research, diagnosis, and treatment. Highly motivated students who wish to focus their engineering careers on assisting in the struggle against illness and disease may concentrate their efforts on Biomedical Engineering.
The Biomedical Engineering Program encompasses three concentration options: the standard option, a premed option, and an electrical engineering option. The standard option presents the student with a solid and diverse background in solid mechanics, fluid mechanics, biomaterials, and instrumentation aspects of the field. The premed concentration modifies the standard option to include Organic Chemistry, to allow the student to pursue a career in the health professions. The electrical engineering concentration is designed for those who wish to focus on the design, evaluation, and maintenance of electronic medical instrumentation. Electrical Engineering concentration students who choose an appropriate professional elective, and achieve the required grades, will be granted a minor in Electrical Engineering upon graduation. All concentrations share the same basic program requirements, with additional courses for their special interests.
About the Minor
The Biomedical Engineering minor provides students matriculating into bachelor's degree programs in other colleges of the University, especially the sciences and the other engineering majors, with an introduction to the discipline of biomedical engineering.
Biomedical Engineering Minor
The minor in biomedical engineering provides students matriculating into bachelor's degree programs in other colleges of the University, especially the sciences and the other engineering majors, with an introduction to the discipline of biomedical engineering. The minor in biomedical engineering consists of four required courses in biomedical engineering and three courses from the list below.
All courses must be taken at the University of Hartford and may not be taken on a Pass/No Pass basis.
Degree Requirements
Curriculum Highlights
BE 260W - Biomedical Engineering Materials
BIO 212 - Human Anatomy and Physiology I
BE 301 - Biomechanics
BE 401 - Bioinstrumentation
BE 460 - Biomedical Engineering Design Project I
Pre-Med Option
The pre-medicine option includes organic chemistry and other courses related to preparing a student for entry into graduate school programs in the health professions. This option also includes the university-wide sequence in pre-health professional seminar courses.
Electrical Engineering Concentration
The electrical option adds a focus on the electrical engineering principles behind biomedical devices with upper-level electrical engineering courses. This option assists students who wish to work with instrumentation upkeep and design in a hospital or industry setting.
4+1 Program (B.S. + M.Eng degrees)
The program is designed to allow full-time engineering students to earn their B.S. and M.Eng. degrees in five years of study. Two graduate-level courses taken in the undergraduate program may be applied to both undergraduate and graduate degree requirements. Students usually commit to the program at the start of the second semester of their junior year, and juniors who are interested should contact their department chair.
In order to be accepted into the program, students must have a 3.0 cumulative grade point average at the end of the junior year (below 3.0 will be considered on a case-by-case basis).
University of Hartford Alumna Thienly Nguyen '18, Biomedical Engineering, had an opportunity to collaborate with a fellow Computer Engineering student in CETA for an internship with Hartford Hospital to develop virtual reality medical applications.
Accreditation
The Biomedical Engineering program is accredited by ABET - Engineering Accreditation Commission (EAC).
Program Educational Objectives (PEOs)
The Biomedical Engineering program seeks to prepare qualified students for productive, rewarding careers in the engineering profession, either for entry-level practice in biomedical engineering or for entrance into appropriate graduate programs. During their careers, our alumni:
Will become successful practicing engineers in biomedical engineering fields and will advance professionally by accepting responsibilities and, potentially, pursuing leadership roles;
In addition, those who enter the health professions will utilize their engineering knowledge in this pursuit;
Will advance their knowledge of engineering, both formally and informally, by engaging in lifelong learning experiences; and will,
As contributing members of multidisciplinary engineering teams, successfully apply the fundamentals of engineering analysis and engineering design to the formulation and solution of emerging technical problems.
The engineering design experience is distributed over the entire engineering curriculum. This experience begins in the first year with engineering and design and continues through and culminates in Senior Capstone Research II and the senior Biomedical Engineering Design Project I and II. The senior-level design work ensures that the students have mastered preparatory engineering and engineering science courses.
Basic concepts of physics, chemistry, and mathematics are the foundations on which all engineering education is built. Basic tools of engineering, such as graphic communications, computer usage, mechanics, and thermodynamics complete the introductory phase of the program.
All Biomedical Engineering program graduates are required to complete courses designed to give the students a grounding in anatomy and physiology, biomechanics, biofluids, bioinstrumentation, and the structure of materials used by biomedical engineers. Along with the engineering courses described above, students are required to obtain a background in electrical engineering.
Extensive laboratory experience enhances the course work. There are several required laboratory classes in the sciences, materials, engineering, and natural phenomena. Written communication of laboratory results is required.
Through participation in the All-University Curriculum and additional elective courses in the humanities and/or social sciences, students are given the opportunity to broaden their perspectives and to take part in the larger learning community of the University. It is imperative that engineers understand and appreciate the special role that technology plays in our society, as well as the interactions among the various components of our society.
The Biomedical Engineering program has two basic tracks: the standard track and one designed for those students who wish to enter medical school. Those students who wish to enter medical school are required to take a full year of organic' chemistry prior to their senior year. The requirements of this option are such that if a student wishes to graduate in four years, at least one engineering course must be taken during the summer. All students who are interested in the health professions are required to join the pre-health professions program. The Pre-Health Professions Advisory Committee has developed an I-credit course for each of the first three undergraduate years to help students prepare for health professional graduate school applications.
English Language Requirements
Certify your English proficiency with the Duolingo English Test! The DET is a convenient, fast, and affordable online English test accepted by over 4,000 universities (like this one) around the world.