Master in
Master in Biomedical Engineering
University of Bologna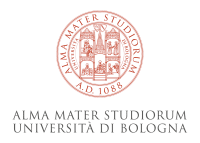 Introduction
The Biomedical Engineering Program from the University of Bologna prepares professionals able to hold technical-organizational, design, or scientific roles in numerous domains where knowledge in the "life sciences" is integrated with the methodological approach of Engineering.
The graduate will be able to reach a professional qualification in line with the needs of a society with serious health problems and advanced research lines in biology-medicine.
5 reasons to enroll in the degree program
Getting trained in a professional activity with a high predicted expansion rate in the next few years
To learn investigation in life sciences and health technologies at the cutting edge of the present knowledge
To work in a highly multidisciplinary field, which incorporates scientific, technological, and cultural aspects altogether
To work in a field with a strong social impact in public health, and which may provide large social benefits in future years
To perform experimental activities in modern laboratories, to merge theoretical and practical aspects
Scholarships and Funding
University students may obtain financial support during their studies from the Emilia Romagna Region, the University of Bologna, and other external bodies. Check the requirements to apply for financial aid.