Master in
Master's Degree in Innovation in Nutrition, Food Safety and Technology
Universidade Santiago de Compostela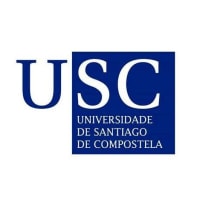 Introduction
The Master's degree in Innovation in Nutrition, Food Safety and Technology by the University of Santiago de Compostela is an official degree, with a duration of 90 credits, corresponding to the Science area, which offers students a quality training of a specialized nature in Nutrition, Food Technology and Safety that allows social response to the requirements of the European Union in relation to nutritional improvement and protection of consumer health and food safety.
The professors involved in the master's initiative, belonging to different areas of knowledge, provide extensive training on the different aspects related to food, nutrition and the food chain, which will allow a multidisciplinary training, aimed at promoting specialization, its incorporation into companies in the food sector, as well as any official control structure of public administrations and the various organizations involved in the food chain. In addition to USC's own teaching staff, they participate in the professional master's program of the Marine Research Institute (CSIC) and the Galician Society of Endocrinology, Nutrition and Metabolism.
This Master aims to train graduates with a scientific orientation and an excellent academic preparation, qualified to be high-quality teachers and researchers in the framework of Nutrition, Technology and Food Safety in its broadest sense, and who can continue with their doctoral studies, develop your own industry or collaborate in innovation and development in areas related to food and/or food businesses.
On the other hand, the Degree aims to bring students closer to the world of work by carrying out pre-professional practices in agri-food companies. In this sense, the involvement of the business fabric is very important, as it counts with the collaboration of numerous companies in the sector, as well as all those associated with the Food Cluster of Galicia.
The educational level achieved in the Master's can also serve as a basis for starting the studies leading to the doctorate, which is the germ of the new generations of researchers in public and private research bodies, R+D+i departments in companies , laboratories, official control centers and, where appropriate, future university professors in the field of Nutrition, Bromatology, Food Technology and Hygiene.
Objectives
Those students who, in addition, demonstrate a systematic understanding and mastery of the relevant research methodologies in Technology and Food Safety of the latest generation, who demonstrate the ability to conceive, design and implement quality original research that contributes to the development of knowledge in this field, they will be able to achieve the title of doctor.