MSc in
MSc in Biomedical Engineering
Universidade Católica Portuguesa – Porto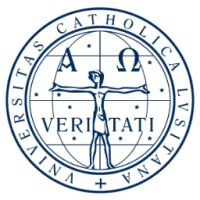 Introduction
The recent developments in the medical field are a result of overlapping Medicine with other fields of knowledge, in particular Materials Science and Engineering, Chemistry, Biology, Biotechnology, and Electronics. The Master in Biomedical Engineering offers multidisciplinary training in biomedical-related areas, benefiting from the solid know-how, infrastructure, and state-of-the-art facilities at Escola Superior de Biotecnologia and its research center, CBQF. This two years MSc degree (120 ECTS) provides the necessary technical expertise and transferable skills to succeed in one of the fastest-growing engineering disciplines.
Where is the campus located?
Check out our campus on Google Maps: https://tinyurl.com/portobiotecmap
Curriculum
What will I study?
The multidisciplinary program will allow students to develop a complete portfolio of competencies in Biomechanics, Biomaterials, Data Planning and Analysis, Optics and Radiation in Medicine, Biointerfaces and Cell Behavior, Electronics and Signals, Molecular genetics, Imaging, Hospital Facility Managing. Moreover, additional training on Management, Innovation, and Marketing or Operational Research will allow students to develop complementary skills, essential to succeed in the professional setting.
How will I study?
Each curricular unit has 5 ECTS and a total contact time of 26-40 hours, organized in Lectures, Tutorials, and Laboratory classes. This structure promotes the ideal balance and interconnection between different learning paths, specifically, theoretical concepts, reasoning, practical laboratory and argumentative skills, written and oral communication capacity, and teamwork. In parallel students are continuously encouraged to develop autonomous work and self-learning, essential for successful professional activities. The master thesis work, developed in a research laboratory or in a company, is the opportunity to apply and implement the knowledge and experience previously acquired to deliver new outputs.
Program Outcome
Graduates will become able to
The training program allows for the development of a professional career in areas of activity related to biomaterials, biotechnology, biological signal processing, medical imaging, development and application of sensors, diagnostic systems and therapeutics, and technology management in healthcare-related environments.
Career Opportunities
Biomedical Engineers develop technical skills and knowledge that will enable them to develop, produce and manage products and technological processes for diagnosis, therapy, and research in the biomedical field. Different professional scenarios include industry, services, R&D, hospital management, where biomedical engineers will perform:
Research and development in laboratories, private or public
Development, production, and testing medical devices
Design of diagnostic data monitoring systems
Design of electronic sensors and actuators to support diagnosis and therapies
Planning and development of research projects within biomedical engineering
Management of physical, financial, and human resources in laboratories, industrial units, or healthcare centers