Bachelor in
Bachelor of Biomedical Engineering
The Catholic University of America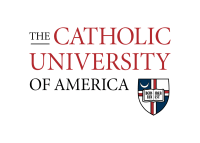 Scholarships
Explore scholarship opportunities to help fund your studies
Introduction
As one of the first dozen accredited Biomedical Engineering programs in the U.S., our program has many unique features that attract excellent students from all over the world such as:
Accreditation: Accredited since 1991 by the Engineering Accreditation Commission (EAC) of ABET, Catholic University has a longstanding tradition and success in training undergraduate and graduate biomedical engineers for various careers for industry, research, medical school, and other professional opportunities.
Well-rounded Education: A strong liberal studies tradition at Catholic University provides graduates with a broad understanding of engineering as it relates to the global marketplace.
Emphasis on Design: Upon arrival to Catholic University and during each academic year, students are given opportunities to develop and refine biomedical design skills in the areas of mechanical, instrumentation, software, and experimental design.
Small Class Sizes: The majority of classes have less than 20 students thereby increasing opportunities for faculty-student interaction!
Outstanding Faculty: Faculty in BE are experts in their respective research areas and bring real-world, contemporary challenges into the classroom. Extramurally funded faculty provide internship and research opportunities not only for graduate students but also undergraduate students.
Customized curriculum: A set of four undergrad tracks help meet the individual needs and aspirations of students: pre-medical; biomechanics and rehabilitation engineering; bioinstrumentation, medical imaging and telemedicine; and biomaterials and hard tissue engineering. Our innovative curriculum integrates theory and hands-on design experience
Research collaborations: Close relationships with many metropolitan healthcare and research institutions allow students hands-on research and internship experience prior to graduation.
Internships: An active internship program with nearby laboratories, hospitals, and industry permit students to experience and solve real-world problems in biomedical engineering. Our location in Washington D.C. allows our students to work in laboratories such as the Food and Drug Administration, National Institutes of Health, NASA, and the National Rehabilitation Hospital.
Study abroad: our students have the opportunity to study abroad in Asia.
A pre-medicine track that enables students to complete all of their medical school entrance requirements while obtaining a degree in biomedical engineering in just four years.
Joint degree: an opportunity to enroll in the 5-year bachelor's/masters program in biomedical engineering.
While the above facets may be compelling from an academic and social standpoint, a key differentiator of our program from others is the foundational approach of educating the whole engineer... firmly rooted in our presence at The Catholic University of America, the only pontifical university in the United States. Here, our students are educated not only in the technical language of engineering but also on how to apply that knowledge in the context of a global society. As they mature as young men and women during these formative years, they can fully appreciate the impact of biomedical engineering on addressing the current and future needs of the region, the country, and the world.
Why Study Engineering at CatholicU?
We pride ourselves on being a small, private, Catholic engineering school with a personal touch, thanks to our dedication to teaching, our small class sizes, low student-to-teacher ratio, and close interaction between faculty and students. All full-time faculty members hold doctoral degrees and are prolific in funded research and publications.
The School of Engineering building features several state-of-the-art computer laboratories and five smart technology classrooms to support innovative teaching. Catholic University has been ranked among the most "wired" university campuses by The Princeton Review and Forbes Magazine.
Catholic University Engineering is known nationally and internationally as a high-quality research institution with a proven record of leadership and accomplishment in a variety of research areas.
The school is recognized locally and internationally for the quality and relevance of its professional programs.
In 2016, the School of Engineering at Catholic University was one of the first schools in the nation to be approved by the National Academy of Engineering (NAE) as an NAE Grand Challenges Scholars Program (GCSP) School. Ours is the only GCSP school in the Washington Metropolitan area.
Catholic University's School of Engineering is distinguished by its teaching and research excellence, ethical character development, emphasis on service, and location in the capital of the United States of America.
English Language Requirements
Certify your English proficiency with the Duolingo English Test! The DET is a convenient, fast, and affordable online English test accepted by over 4,000 universities (like this one) around the world.