Master in
MEngSc in Biomedical Engineering (Research)
Stellenbosch University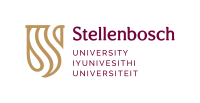 Introduction
This research master's programme is aimed at developing interdisciplinary engineering science research specialists in biomedical engineering. They will be able to develop complex biomedical engineering systems by integrating the medical and engineering domains.
The graduates will be able to develop new systems and improve existing systems. The graduates will be able to apply these systems to human patients, addressing the healthcare needs of South Africa and of global communities.
The MEngSc in Biomedical Engineering (Research) typically requires two years of full-time study (the minimum period is one year), culminating in a thesis that describes advanced research and at least one paper suitable for publication in a research journal.
Due to the interdisciplinary character of the degree programme, students will normally have a supervisor in one faculty and at least one co-supervisor in another faculty. All students are required to complete modules that provide a base for research in biomedical engineering and the necessary background for their research.
These modules are classified as supplementary coursework, which implies that the modules do not contribute directly to the student's final mark and do not contribute to the credits required to be awarded the degree. Please note the progression requirements related to supplementary modules given in the next section.