BSc in
BSc in Nutrition Science
North Central College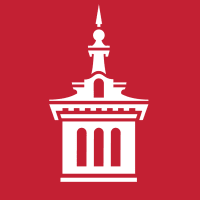 Introduction
The Nutrition Science program is a Didactic Program in Dietetics (DPD) comprised of 128 semester hours of coursework related to science, food, nutrition, and dietetics. The nutritional science program offers a broad-based curriculum anchored in liberal arts and dedicated to evidenced-based coursework and relationship-centered practice. North Central's nutritional science degree will prepare students for supervised practice programs and careers as registered dietitian nutritionists (RDNs) or as entry-level professionals in fields related to health promotion, food service, and the food industry. Students pursuing a bachelor's degree may also choose to use the nutrition science major to prepare for graduate nutrition programs or other graduate programs in health care or science. The demand for nutrition professionals is increasing in many sectors, as awareness grows of the importance of food and nutrition for health, wellness, and disease prevention in the wider population. The Nutrition Science DPD curriculum provides both informational and experiential learning with the goal of developing knowledge, skills, and behaviors important in the rapidly changing field of human nutrition and dietetics. More broadly, a North Central education integrates career preparation with rich academic study. Our faculty encourages you to refine and apply your knowledge in an interconnected world. Here you'll learn to think independently and work globally to solve problems and lead personally and in the field of nutrition and dietetics.
Why Pursue a Nutrition Science Degree at North Central College?
The Nutrition Science DPD program at North Central provides:
- A minimum of 300 hours of hands-on experience to help you:
practice nutrition counseling
develop health promotion campaigns
explore sustainable food/gardening practices
develop food service management skills
be competitive when applying for jobs or graduate school
- Competency-based assessments that prepare you for supervised practice programs
- Opportunities for undergraduate research
- Small class size with committed faculty involvement
If you are interested in food, eating, and nutrition this major might be for you. As public awareness and interest in human nutrition and health is increasing, the need for nutrition professionals is also growing. The nutritional science program at North Central prepares you for these demands by providing integrated learning experiences in and out of the classroom. As nutrition concepts are introduced, each nutrition student is encouraged to reflect on their own attitudes towards food, nutrition, and health and then apply nutrition concepts more broadly to larger populations and more diverse situations. The emphasis in the program is placed on critically evaluating the effectiveness of nutrition intervention, diets, and other claims, integrating food and health systems, and working with other health professionals for a more holistic approach to health. If this sounds appealing to you, then our nutrition program will provide you with the tools you need to work with others to improve nutrition and health and pursue a Registered Dietitian credential.
Mission
The North Central College Nutrition Science Didactic Program in Dietetics (DPD) will prepare our diverse students to become competent practitioners who deliver relationship-centered nutritional care, collaboratively with health professionals. This nutrition sciences program in dietetics (DPD) will prepare students to enter dietetic internship programs that lead to eligibility for the CDR credentialing exam and to become registered dietitian nutritionists (RDNs), while developing future leaders committed to life-long learning, evidence-based practice, and the advancement of the professional field.
Curriculum
Nutrition Science is a Didactic Program in Dietetics (DPD) that offers students an opportunity to study the impact of biological, chemical, and physical properties of food on the human body and apply these concepts through experiential learning. Students will be prepared to practice in a wide range of nutrition-related careers including nutrition counseling, food service management, food-industry jobs, community health promotion or seek a graduate degree. Graduates of the DPD program will be prepared for supervised practice programs that lead to a registered dietitian nutrition (RDN) credential. Emphasis is placed on the development of interprofessional communication skills, cultural competence, understanding of healthcare disparities, and evidence-based application of knowledge.
Major Requirements
NUTR 101 – Introduction to Nutrition and Health
NUTR 110 – Food Systems and Health
NUTR 210 - Life Cycle Nutrition
NUTR 220 – Nutrition and Metabolism
NUTR 230 – Food Science Principles
NUTR 301 – Foundations in Nutrition Practice
NUTR 310 – Community Nutrition
NUTR 315 – Nutrition Therapy I
NUTR 361 – Nutrition Research I
NUTR 362 – Nutrition Research II
NUTR 416 – Nutrition Therapy II
NUTR 410 – Quantity Food Management
NUTR 420 – Nutrition Education & Counseling
NUTR 470 – Capstone: Nutrition Myths & Controversies
One of the following Nutrition Electives:
NUTR 241 – Food and Culture
NUTR 242 – Culinary Arts for Health
NUTR 390 – Special Topics
Health Science Requirements
HTSC 156 – Medical Terminology
HTSC 210 – Evidence-Based Practice in Health Care
HTSC 370 – Literacy and Cultural Competence in Health Care
HTSC 415 – Healthcare Systems and Informatics
HTSC 482 – Leadership in Inter-Professional Health Care
Additional Requirements
BIOL 145 – Allied Health Microbiology
CHEM 121 – Chemistry I & Lab
BIOL 201 – Anatomy and Physiology I
BIOL 201 – Anatomy and Physiology II
PSYCH 250 – Statistics
KINE 280 – Human Pathophysiology
One of the following
PSYCH 385 – Health Psychology
SOCI 343 – Health, Illness, and Care
To successfully complete the Nutrition Science DPD program and graduate with a B.S in Nutrition, students will need to:
Complete all required coursework (see course catalog)
Have an overall GPA ≥ 2.0 and a GPA ≥ 3.0 in all Nutrition courses
Satisfactorily complete DPD core knowledge requirements
In addition, North Central requires nutrition science students to:
Participate in a minimum of 300 hours of supervised experiential learning
Satisfactorily complete all program competencies assessed