MSc in
M.Sc. in Biomedical Engineering
Nazarbayev University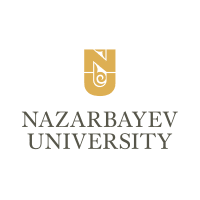 Introduction
Biomedical Engineering is a relatively new field that bridges the traditional disciplines of engineering and Medicine. Examples of Biomedical engineering contributions are the development of pacemakers, high-tech machinery for blood dialysis, and systems for medical imaging through X-ray or magnetic resonance tomography.
Biomedical Engineering is an interdisciplinary specialty that applies engineering principles to solve clinical problems. This discipline commonly deals with medical therapies, monitoring devices, and diagnostic tools. The contributions of biomedical engineering to society have grown rapidly since WW II. In fact, the Biomedical Engineering Society (BMES) recently listed the most prominent modern-day technologies and applications that have come about as a result of biomedical engineering. These include:
Artificial organs, like pacemakers, hearing aids, synthetic blood vessels, and hemodialysis systems.
Computer modeling of bodily systems, such as renal function and blood pressure machines.
Medical imaging, includes MRIs, X-ray tomography, ultrasound, positron emission tomography, and more.
Other applications of biomedical engineering include biomaterials design, regenerative engineering, sports medicine, and advanced therapeutic devices. Furthermore, smart technologies are becoming significant in healthcare. For instance, smart technologies allow the use of real-time analysis to assist doctors and physicians in diagnosing illnesses, but also in using analytics to assist with the provision of care. Some of these capabilities may be present in machines or equipment designed by biomedical engineers.
General information
Campus: Astana, Kazakhstan
Language: English
Delivery mode: Full-time, on-campus
Duration: 2 years
Total ECTS credits: 120
School of Engineering and Digital Sciences
Nazarbayev University's School of Engineering and Digital Sciences (NU SEDS) has designed all of its programs to revolutionize the traditional engineering and science learning environment of lectures and laboratories to include modern components that engage students in project-based exercises in critical thinking.
As world-class leaders in STEM education, all NU SEDS graduates enter the global marketplace as highly skilled experts in their chosen field of study. Our graduates go on to become innovators who overcome the obstacles in Central Asia and Eurasia's advanced technology industries.
The SEDS promotes a mission of utilizing advanced technologies and research to shape student expertise and train them in critical thinking and inventive design.
Graduates of NU SEDS are coveted in the global engineering and digital science community because of our students' interdisciplinary perspectives essential to advancing modern industry and infrastructure.
Strategic partners of Nazarbayev University
Duke University, Fuqua School of Business (USA)
The National University of Singapore, Lee Kuan Yew School of Public Policy (Singapore)
The University of Pennsylvania (USA)
The University of Cambridge (UK)
Colorado School of Mines (USA)
The University of Wisconsin-Madison (USA)
The University of Pittsburgh Medical Center (USA)
The Lawrence Berkeley National Laboratory (USA)
The Oak Ridge Associated Universities (USA)
Curriculum
The MSc Program in Biomedical Engineering has a duration of 2 years. The first year consists of courses, which will be taught in class as well as in the laboratory. Emphasis will be laid on group work. The courses comprise crucial sub-fields in biomedical engineerings, such as biomedical materials, biosensors, principles of regenerative medicine, principles of tissue engineering, medical imaging, methods and techniques used in medical diagnosis, microbiology, etc. Moreover, a special course on Anatomy and Physiology for Biomedical Engineers will be taught.
The Program consists of compulsory courses and OUTLINE elective courses, so every student can choose a personal curriculum. The second year of the Program is largely focused on research; the students have almost a full calendar year available. It is expected that students will investigate a research hypothesis on an international scientific level. Preferably, this will result in a scientific publication. The research projects will be conducted in cooperation with our strategic allies, i.e. the Departments of Biomedical Engineering of the University of Illinois Urbana-Champaign, USA; Columbia University (New York, USA), Imperial College London (London, UK), and University of New South Wales (Sydney, Australia).
Career Opportunities
Possible career destinations:
Medical device industry, as a development engineer, or as a quality-management engineer.
Manufacturing and further development of pacemakers, intraocular lenses, or endovascular stents.
Regulatory Agencies that regulate the admission of new medicine and medical devices onto the market.
You can also start your own business, e.g. the production and market launch of a medical device.
You could also pursue a career in academia, e.g. start a Ph.D. research project, work as a postdoctoral researcher at one or more foreign universities, and become an (assistant or associate) Professor.
Program Outcome
On successful completion of the MSc Program Biomedical Engineering, graduates will be able to:
Integrate life sciences and engineering for research, development, and innovation with the aim to enhance human health.
To evaluate ideas, models, and hypotheses using appropriate experimental, mathematical and statistical approaches.
Master multiple instrumental, computational and biological techniques for experimentation and modeling.
Think critically with the ability to appropriately analyze data originating from experiments and simulations, and to draw justifiable conclusions.
Recognize ethical issues, consider multiple points of view, and use critical ethical reasoning to determine the appropriate behavior to follow in the practice of biomedical engineering.
Communicate effectively individually as well as in the team environment.