PhD in
DOCTOR OF Naturopathic Medicine
National University of Natural Medicine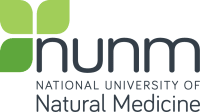 Scholarships
Explore scholarship opportunities to help fund your studies
Introduction
Licensed naturopathic physicians earn a Doctor of Naturopathic Medicine (N.D.) degree, which includes over 4,100 hours of total instruction with 1,200 hours of hands-on clinical training. N.D. degree programs must meet the Council's standards on Naturopathic Medical Education (CNME), a governing body recognized by the U.S. Department of Education.
Our naturopathic medicine degree program prepares graduates with the skills to thrive in a complex healthcare landscape. Students at NUNM learn a broader range of medical skills than any other naturopathic medical school, including experience with transgender medicine and end-of-life processes.
NUNM students can pursue areas of focus within the field of natural medicine. With additional degree programs, certificate tracks, and faculty mentors, our students have the option to specialize in:
Nutrition
Global health
Chinese medicine and acupuncture
Integrative medicine research
Midwifery and obstetrics
Homoeopathy
Shiatsu
Oncology
Physical medicine and bodywork
Gastroenterology
Pain and opioid management
Our graduates are uniquely qualified to serve in a wide variety of healthcare careers and positions, from primary care doctors in federally qualified health centres (FQHCs) to complementary providers in leading oncology hospitals.