Associate of Science in
Associate of Science in Radiologic Technology
Mt. San Antonio College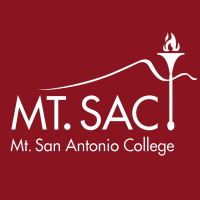 Introduction
The Radiologic Technology program, which is accredited by the Joint Review Committee on Education in Radiologic Technology (JRCERT), is designed to prepare students to function as certified radiologic technologists. Students will gain knowledge and understanding of the diagnostic uses of X-rays, as well as the technical skills to use x-ray equipment in both laboratory and clinical settings. The courses are developed to enable students to operate x-ray equipment, assist in the diagnosis of disease, and observe proper medical ethics. Students will learn the nature of radiation, the principles of electricity, the structure of x-ray machines, and the operation of a clinical x-ray department.
Upon completion of the Associate in Sciences degree in Radiologic Technology, graduates are eligible to apply for the registry examination through the American Registry of Radiologic Technologists and the California Certification of Radiologic Technology. This is a licensed profession, and a valid Social Security number is required to obtain state certification and national licensure.
Program Outcome
Upon successful completion of this program, a student will:
Apply accurate positioning skills
Select optimal technical factors
Utilize appropriate radiation protection
Demonstrate effective written communication skills
Demonstrate effective oral communication skills
Adapt standard procedures as needed
Critique images to determine diagnostic quality
Determine corrective measures for non-diagnostic images
Provide patient-centered, clinically effective care for all patients regardless of age, gender, disability, special needs, ethnicity, or culture
Demonstrate professional work ethics
Participate in professional development activities
Pass the ARRT examination
Secure employment in the radiology profession
Be well prepared to function as a competent entry-level radiologic technologist
Curriculum
This degree requires the completion of General Education coursework plus the following:
Required Courses
RAD 1A Clinical Experience 1A 4.5
RAD 1B Clinical Experience 1B 2.5
RAD 2A Clinical Experience 2A 4.5
RAD 2B Clinical Experience 2B 2.5
RAD 3A Clinical Experience 3A 7
RAD 3B Clinical Experience 3B 2.5
RAD 3C Clinical Experience 3C 7
RAD 4 Clinical Experience 4 4
RAD 30 Radiographic Pathology 1.5
RAD 31 Fluoroscopy and Radiobiology 4
RAD 32 Digital Imaging in Radiology 2
RAD 50 Introduction to Radiologic Science and Health Care 3
RAD 61A Theory of Radiologic Technology 4
RAD 61B Radiographic Procedures I 3
RAD 61C Radiographic Procedures I Laboratory 1.5
RAD 62A Theory of Radiologic Technology 4
RAD 62B Radiographic Procedures II 3
RAD 62C Radiographic Procedures II Laboratory 1.5
RAD 63 Theory of Radiologic Technology 1
RAD 64 Theory of Radiologic Technology 4
RAD 91 Patient Care in Radiologic Sciences 3
Total Units 70
To remain in the program, students must maintain a grade of "C" or better in all courses.