Associate of Science in Nursing
Mt. San Antonio College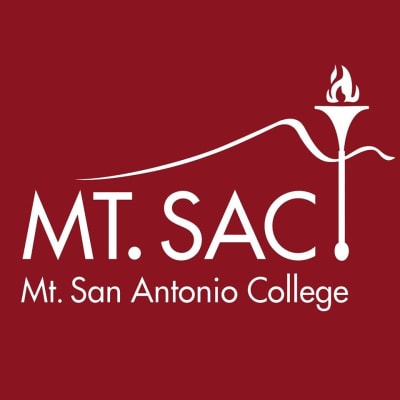 Key Information
---
Tuition fees
USD 362 / per credit *
Application deadline
Request info
Earliest start date
Request info
* per unit out-of-state student tuition - $46/per unit California residents tuition
Introduction
The nursing profession is one of the largest in the healthcare industry. Currently, there is an acute shortage in the field of nursing that is anticipated to continue through 2020. Nurses are needed in all specialties.
The Nursing Department at Mt. San Antonio College is a two-year program designed to prepare individuals at the Associate Degree level for entry into the practice of registered nursing. The Program is approved by the California Board of Registered Nursing. Licensed Vocational Nurses and Psychiatric Technicians are eligible to pursue advanced placement into the degree track earning an Associate in Science Degree in Nursing.
The Mt. San Antonio College Nursing Program, approved by the California Board of Registered Nursing, is a two-year program designed to prepare men and women to give direct nursing care to clients in various practice settings. The program consists of course work in nursing, science, general education, and clinical nursing practice at local hospitals and health agencies. Graduates of the program receive an Associate in Science Degree in Nursing and are eligible to take the NCLEX-RN examination leading to licensure as a Registered Nurse.
Enrollment in the Mt San Antonio Registered Nursing Program – Generic Option – is open to persons regardless of sex, age, marital status, disability, ethnic group, religion or national origin. Applications are accepted twice a year for the Fall and Spring semesters via the on-line application process.
Career Opportunities
Careers
Registered Nurses
Nurse Practitioners
Case Manager
Nurse Anesthetists
Clinical Nurse Leader
Public Health Nurse
Nurse-Midwives
Nursing Instructors and Teachers, Postsecondary
Clinical Nurse Specialists
Sample Job Duties
Maintain accurate, detailed reports and records.
Administer medications to patients and monitor patients for reactions or side effects.
Deliver quality patient care through assessment, diagnosis, implementation, planning, and evaluation.
Provide health promotion, counseling, and education to patients and families.
Coordinate care to collaborate with other healthcare professionals.
Direct and supervise care delivered by other healthcare personnel.
Record patients' medical information and vital signs.
Monitor, record, and report symptoms or changes in patients' conditions.
Inform the physician of the patient's condition during anesthesia.
Consult and coordinate with healthcare team members to assess, plan, implement, or evaluate patient care plans.
Modify patient treatment plans as indicated by patients' responses and conditions.
Monitor all aspects of patient care, including diet and physical activity.
Program Outcome
Program Learning Outcomes
Upon successful completion of this program, a student will be able to:
Satisfy employers with the educational preparation of the Mt. SAC Nursing graduates.
A score above the national average on the comprehensive predictor exam.
Take the NCLEX exam for the 1st time and will cumulatively score above the national average.
Deliver safe and competent patient care as newly licensed registered nurses.