About Mt. SAC
At Mt. SAC, students can get the full college experience without the full college debt. We give our students the support and excellent education they need to succeed in new careers, gain admission into top-tier universities, or advance in their current line of work. We have more than 260 degree and certificate programs, 25 support programs, and more than 50 student clubs and athletic programs.
Mission Statement
The mission of Mt. San Antonio College is to support all students in achieving their educational goals in an environment of academic excellence. Specifically, the College is committed to providing quality education, services, and workforce training so that students become productive members of a diverse, sustainable, global society. The College pledges to prepare students for lifelong learning through the mastery of basic skills, the achievement of associate degrees and certificates, and the completion of career and transfer pathways. The College will carry out this commitment by providing an engaging and supportive teaching and learning environment for students of diverse origins, experiences, needs, abilities, and goals. The College is dedicated to serving our community through improving economic achievement, advancing civic engagement, enhancing personal well-being, promoting critical thinking, and enriching aesthetic and cultural experiences.
Vision Statement
Mt. San Antonio College strives to be regarded as one of the premier community colleges in the nation. We will be viewed as a leader in community college teaching, programs, and services. As a premier community college, we will provide access to quality educational programs and services, focusing on student success within a climate of integrity and respect. We will earn this reputation by consistently exceeding the expectations of our students, our staff, and our community.
Core Values
Integrity: We treat each other honestly, ethically, and respectfully in an atmosphere of trust.
Equity and Diversity: We respect and welcome all differences, and we foster equal opportunity to succeed throughout the campus community.
Community Building: We work in responsible partnerships through open communication, caring, and cooperative spirit.
Student Focus: We address the needs of students and the community both in our planning and in our actions.
Lifelong Learning: We promote the continuing pursuit of high educational goals through equal access to excellence in both teaching and support services.
Positive Spirit: We work harmoniously, show compassion, and take pride in our work.
Effective Stewardship: We sustain and improve the institution and environment by efficiently using resources of time, talent, facilities, and funding.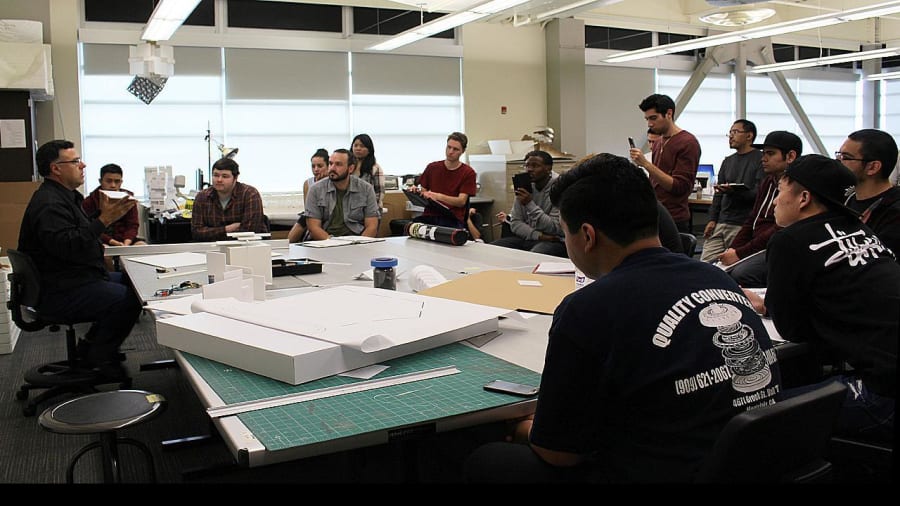 At a Glance
Our professors and instructors are some of the best in their fields. Our students come from all walks of life and go on to do great things. Our facilities rival university buildings, giving our students the opportunity to work with the best technology in the best space.
Location
The campus sits on 420 rolling acres in Walnut, California, located on the eastern edge of the Greater Los Angeles Area. The city of Walnut is considered one of the Best Small Towns to Live In by Money Magazine. A diverse suburb, Walnut is known for its nationally renowned schools and equestrian community. The city combines the charms of rural living with the benefits of being just 25 miles from Downtown Los Angeles and its incredible cultural and recreational activities.
Mt. San Antonio College serves everyone, from residents to working professionals and international students. Its local College District boundaries encompass the communities of Baldwin Park, Bassett, Charter Oak, Covina, Diamond Bar, the southern portion of Glendora, Hacienda Heights, City of Industry, Irwindale, La Puente, La Verne, Pomona, Rowland Heights, San Dimas, Valinda, Walnut, and West Covina.
Dynamic Community
At Mt. San Antonio College, diversity is what brings our campus to life. Our students come from unique backgrounds and are all at different places in their lives. Some are here straight from high school, while others have families and full-time jobs, but they are all here for the same reason: to achieve their goals through education. We proudly serve more than 50,000 students from all walks of life. About half of our students are seeking degrees and certificates. The other half are enjoying community programs, workforce development classes, and other non-credit courses.
Quality Academics
We pride ourselves on the excellence and variety of our academic programs. With so many different paths to choose from at Mt. SAC, if you start here, you can go anywhere.
Mt. SAC is a Top 10 California Transfer College
240+ degree and certificate programs to choose from
200+ professional development and community courses
Bachelor's degrees designed for Mt. SAC students
State-of-the-art facilities, classrooms, and workshops
The best technology and top-of-the-line equipment to help students learn
Student Support
Thanks to our thriving campus environment and exciting student teams and clubs, Mt. SAC students get the complete college experience.
More than 50 student clubs
22 athletic programs (with more than 60 state and national titles)
25+ free support programs to help students succeed in college
Unsurpassed Value
As a nonprofit California Community College, Mt. SAC provides fully accredited college courses for just $46 a unit. Private institutions are on average 30 times more costly.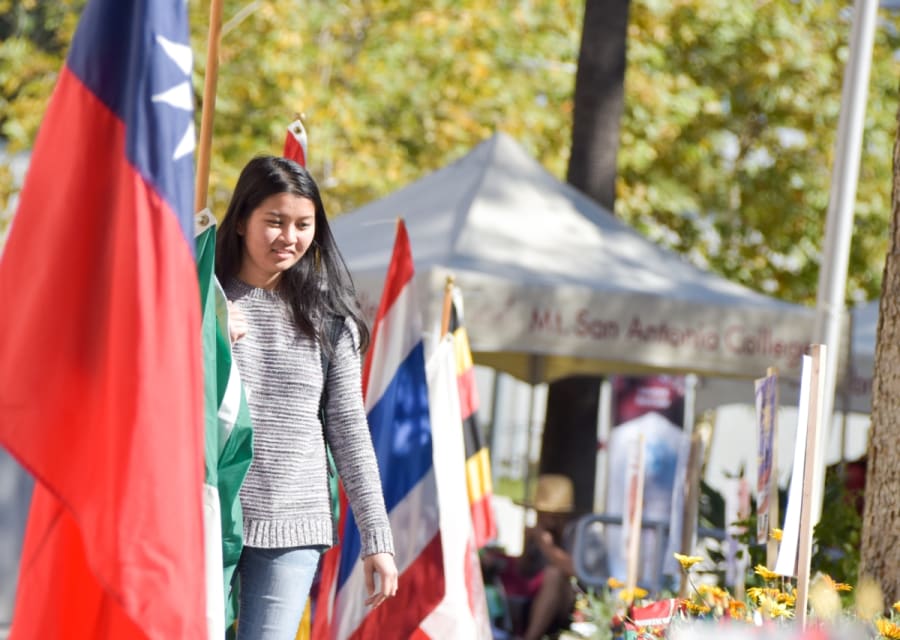 Why Mt. SAC?
There are countless reasons to choose Mt. San Antonio College. We offer hundreds of academic, athletic, and support programs to help our students achieve any goal. Whether you want to transfer to a four-year university, earn your GED, get your associate degree, or just take a couple of classes to help with your job, Mt. SAC has a program for you.
Flexible Programs, Excellent Education
Mt. SAC has more than 90 different degree programs and 150 certificates (career training) programs in industries and subjects ranging from graphic design to agriculture to nursing to air conditioning repair. Regardless of the subject, our courses are of the highest quality. Mt. SAC's students, faculty, and the college itself have earned countless awards and distinctions for their work. It is our dedication to excellence that has made us a Top 10 California Transfer College.
Full College Experience without the Full College Debt
It costs California residents only about $1,400 per year to attend Mt. San Antonio College. We offer the same general education courses as UC and CSU schools but cost tens of thousands of dollars less. In fact, students can earn their bachelor's degree with half the amount of student debt just by starting at Mt. SAC and then transferring to a four-year university. On top of the savings, we offer competitive athletics teams, student clubs, and state-of-the-art facilities and technology just like you would find at four-year universities.
Student Support
College can be difficult, especially for students who don't have the support they need at home or who have families of their own to support. That's why we provide our students with all of the tools they need to succeed. That includes tutoring, daycare for their children, ESL courses, and basic skills classes.