Associate of Applied Science in
Associate in Applied Science in Nursing
Mesa Community College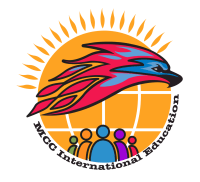 Introduction
Nursing jobs require the right candidate for a career where no two days are ever the same. If you have a caring nature, are a problem solver, and have a strong desire to help people – especially if they're in a distressing situation – then consider a career in nursing.
Our Nursing program, approved by the Arizona State Board of Nursing and the Accreditation Commission for Education in Nursing (ACEN), will prepare you with the fundamental skills necessary to be successful as a nurse assistant, licensed practical nurse (LPN), or registered nurse (RN) in a variety of acute, long-term, and community-based healthcare settings.
Once you have completed the Nursing program, you will be eligible to apply for your nursing license in Arizona. Licensure for other states may also be available. We have additional program offerings, including nurse refresher programs for LPNs and RNs, nursing continuing education (NCE) courses, and innovative bridge programs for paramedics and veterans interested in pursuing a career in nursing.
Enroll in the Nursing program and take the first step toward your new career.
Program Outcome
This pathway will help you gain the expertise needed to:
Provide advocacy and individualized care for diverse populations.
Demonstrate accountability for legal and ethical behaviors that reflect standards of professional nursing practice.
Coordinate nursing care for multiple patients in collaboration with health team members for the acquisition/achievement of shared outcomes.
Discuss healthcare micro and macro systems and their impact on patient care.
Integrate technology to provide safe quality care and improve patient outcomes, managing information confidentially and effectively.
Demonstrate effective communication skills while fostering mutual respect and shared decision-making with patients, families, and colleagues.
Function effectively within interdisciplinary teams fostering open communication, shared decision-making, and team development.
Provide safe, quality care while minimizing the risk of harm to patients and providers.
Demonstrate accountability for quality improvement of personal performance, patient care, and health care systems.
Utilize evidence-based practice to meet individualized needs across the health care continuum.
Career Opportunities
Successful completion of this degree may lead to employment in a variety of different occupations and industries. Below are examples of related occupations with associated Maricopa County-based annual median wages for this degree. Education requirements vary for the occupations listed below, so you may need further education or degrees in order to qualify for some of these jobs and earn related salaries.