BSc in
Bachelor of Science in Premedical Health Studies - Medicine Pathway (BS/MD)
Massachusetts College of Pharmacy and Health Sciences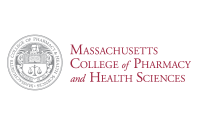 Introduction
As a physician, you have the power to lead your patients' healthcare by diagnosing and treating their injuries or illnesses. This 7-year pathway allows you to begin your education focused on your career goals, progress into Medical School after only 3 years of undergraduate study, and be prepared to start treating patients on the first day of your new career.
In this professional pathway, academically motivated international students have the opportunity to earn a combined Bachelor of Science from MCPHS and a Doctor of Medicine (MD) from St. George's University (SGU) School of Medicine. At MCPHS, you'll receive a challenging baccalaureate curriculum that prepares you for professional study. You'll spend the next two years of medical study at SGU, and the final two years in clinical rotations at affiliated hospitals in the United States and/or the United Kingdom, preparing you to become a medical doctor. With this joint program, 3rd-year students in the Pre-Medical and Health studies major, or the Medical and Molecular Biology major, as well as all graduates of MCPHS, can be admitted to medical school.
Scholarships and Funding
This program offers merit-based scholarships up to a maximum of $18,000 per year.
Curriculum
(Variations on this curriculum are possible. Please see the MCPHS University Catalog for a detailed description of the program curriculum.)
Year I Fall
Biology I (w/lab)
Chemical Principles I (w/lab)
Introduction to the Major
Expository Writing I
Calculus I
Year I Spring
Biology II (w/lab)
Chemical Principles II (w/lab)
Expository Writing II
Introduction to Psychology
Calculus II
Year II Fall
Organic Chemistry I (w/lab)
American Culture, Identity, and Public Life
Health Professions Orientation
Statistics
Behavioral Science Elective
Humanities Elective
Year II Spring
Medical Microbiology (w/lab)
Organic Chemistry II (w/lab)
Introduction to Interpersonal Communication for Health Professionals
Social Science Elective
Year III Fall
Cellular Biochemistry
Foundations of Physics I (w/lab) or
Physics I (w/lab)
Anatomy & Physiology I (w/lab)
Behavioral Science Elective
General Elective
Year III Spring
Healthcare Ethics or
Foundations of Physics II (w/lab) or
Physics II (w/lab)
Advanced Anatomy & Physiology II (w/lab)
Social Science Elective
Liberal Arts Elective
Students in the 3+4 pathway accepted to SGU School of Medicine begin the program after year 3.
Year IV Fall
Humanities Elective
General Electives
Year IV Spring
Premedical and Health Studies Capstone Seminar
General Electives
3 + 4 Pathway
Very high-achieving high school students, who are admitted into the Bachelor of Science in Premedical Health Studies or Medical and Molecular Biology programs, have the opportunity to apply for the accelerated 3 + 4 option, in which students begin medical school after their third year of undergraduate study at MCPHS. After completing medical school at SGU, students receive both a B.S. and M.D. degree in seven years instead of eight.
MCPHS will review your academic record through the documents included in your MCPHS application. You have the option of sending in additional documents (new grades, recent internships, additional recommendations). All documents submitted to MCPHS will be shared with SGU and go on to a selection committee. You may be invited to an interview.
If selected, you will receive a conditional letter of admission from SGU, reserving your seat in an accredited medical school right out of high school.
Transfer students and current MCPHS students are also eligible to join this pathway. Students can enter the pathway program up until the last semester of their sophomore year if 3+4.
English Language Requirements
Certify your English proficiency with the Duolingo English Test! The DET is a convenient, fast, and affordable online English test accepted by over 4,000 universities (like this one) around the world.