MSc in
MSc in Molecular Biology, Immunology and Infection Biology
Lund University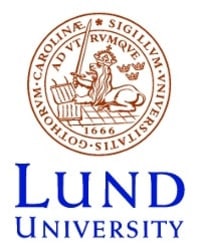 Introduction
Pandemics, drugs and disease treatments. There are many examples of current societal issues where professionals with expertise in medical biology are needed. Our master's programme equips you with a career in academia or research-intensive industries.
This interdisciplinary programme aims to give students of molecular biology a solid foundation for a career in areas related to immunology and infection biology. These areas play an increasingly important role in sustainable development, including the ability of modern societies to address global public health problems of both infectious and non-infectious aetiology.
The programme provides valuable knowledge in experimental design and analysing results. You will practice both oral and written presentations and obtain ample experience in working in groups. Teaching takes place on modern premises and in laboratories with advanced equipment. The Master's programme has a high proportion of scheduled lessons, and the interaction with teaching staff and course assistants is relaxed.
The programme is conducted in an international environment and has strong ties with research. All of the teaching staff are researchers, and as a result, the teaching is continuously adapted based on current research. The Department of Biology has several world-leading research teams and conducts both basic researches and applied research. The language of instruction is English.
Scholarships and Funding
Lund University Global Scholarship programme
The Lund University Global Scholarship programme is a merit-based and selective scholarship targeted at top academic students from countries outside the EU/EEA.
Swedish Institute Scholarships
The Swedish Institute offers scholarships to international students applying for studies in Sweden at the Master's level.
Country-specific scholarships and funding options
Lund University has agreements with scholarship organisations and funding bodies in different countries, which may allow applicants to apply for funding or scholarships in their home countries for their studies at Lund University.
External scholarships
Curriculum
During the first semester of the master's programme, you will take compulsory courses on microbiology and immunology. The spring semester begins with a compulsory course on immunology and infection biology. During the final part of the semester, you will take elective courses on e.g. pharmacology, antibiotics, microscopy, genetics and/or bioinformatics.
During the third semester, you will take a course on neurobiology or another optional course and/or start your degree project. The degree project is worth 30, 45 or 60 credits and is conducted in a research team or at a company. If you decide to do a degree project worth less than the maximum number of credits, you can do a second project or take additional theoretical courses. There is also the possibility to do an internship, which can provide valuable professional contacts during the programme. Most of our students do their degree projects at the Faculty of Medicine at Lund University.
Career Opportunities
The knowledge and skills you gain on this programme will open doors to employment in academia, the public sector, government agencies, industry, and non-governmental organizations, both nationally and internationally. The programme also provides you with a solid ground for PhD studies.