MSc in
MSc in Healthcare Practice
Kingston University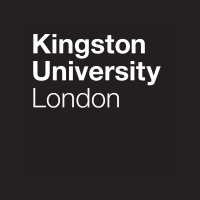 Introduction
Why choose this course?
This course is designed for practising healthcare professionals, including nurses, midwives, paramedics and other allied health professionals, working across a range of settings.
It offers personal and professional development and will contribute to career advancement within the health and social care sector. There is a mix of compulsory core modules and optional modules. Most modules are available to study on a free-standing basis.
Reasons to choose Kingston University
Our full range of programmes includes free-choice modules, enabling you to create personalised study plans to meet your professional development needs.
The course is delivered by experienced and practising clinicians and experts in acute and critical care and advanced practice.
This is a flexible programme that recognises your prior learning.
Curriculum
What you will study
You will study two core modules, totalling 45 credits. There is a range of optional modules from which to select the remaining 135 credits to personalise learning to your sphere of professional practice, career aspirations and service needs.
Core modules
Core modules
Applied Research Methods
Capstone Project
Option modules: 15 credits
15-credit option modules
12 Lead ECG Interpretation
Adult Critical Care Polytrauma: Assessment and Management
Advanced Practice: Minor Ailment Management
Advanced Practice: Minor Injury Management
Cardiac Arrhythmias: Interpretation and Management
Improvement and Implementation Science: Principles for Practice
Leadership in Advanced Clinical Practice
Respiratory Care for the Acute Setting
Trauma Care: Initial Assessment and Management
Work-based learning (15 credits)
Option modules: 30 credits
30-credit option modules
Acutely Unwell Adult
Adult Critical Care: Patient Assessment
Adult Critical Care: Patient Management
Advanced Clinical Reasoning in Health Assessment: Lifespan Perspectives
Anaesthetic Practice
Cardiac Care: Patient Assessment and Management
Emergency Practice
Examination of the Newborn
General Practice Nursing: Fundamentals of Care
High Dependency Issues in Maternity Care
Independent/Supplementary Prescribing for Nurses and Midwives (V300)
Mentoring and Coaching in Professional Practice
Perinatal Mental Health
Post Anaesthetic Care: Principles and Practice
Professional Advocate
Renal Dialysis: Principles of Care
Renal Dysfunction: Complexities of Care
Theatre Practice
Working with Families, Carers and Significant Others
Work-based learning (30 credits)
Option modules: 60 credits
60-credit option modules
Work-based learning (60 credits)
Please note
Optional modules only run if there is enough demand. If we have an insufficient number of students interested in an optional module, that module will not be offered for this course.
Career Opportunities
After you graduate
This course will help you:
Develop your practical skills and knowledge.
Lead changes and improvements into practice.
Develop expertise in your clinical role.
Move to a more senior role.
Gain confidence and advanced communication skills in the workplace.