BSc in
BSc in Learning Disabilities Nursing
Kingston University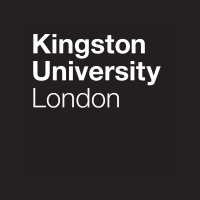 Introduction
Why choose this course?
Study this course and you'll become a registered learning disabilities nurse, ready to make a positive difference in the lives of people with learning disabilities. You'll study the factors that affect people's health and well-being, the health inequalities in our society and how we can improve health outcomes for people with a learning disability and autistic spectrum conditions (ASC).
You'll explore the management of complex conditions across the lifespan, from children to the older person and those with dementia, or other mental or physical health needs.
You'll gain hands-on experience in our award-winning simulation suite and develop your skills and confidence in caring for people by working with the famous Baked Bean Theatre Company.
You'll also have the opportunity to be a part of the wider Learning Disability Nursing UK and Eire network and can attend the Positive Choices Learning Disability Conference.
This course is designed for a small and enthusiastic cohort of students, where you'll benefit from individual learning and support. You will be taught by our dynamic teaching team which includes leading researchers and experts in Learning Disability nursing from practice and the Department of Health.
Placement providers include South West London and St George's Mental Health Trust, Surrey and Borders Partnership Trust, Great Ormond Street, The Children's Trust, and The Royal Hospital for Neuro-disability.
Reasons to choose Kingston University
Kingston is No.1 in London and No.6 overall in the UK for nursing and midwifery (Guardian league tables 2022).
Our expert academics are involved in research and shaping the future of learning disabilities nursing nationally.
Our students have been finalists in the Student Nursing Times Awards from 2012 to 2021.
Accreditation
This degree confers both an academic award and a professional qualification in nursing. On completion of the programme, students are recommended to the Nursing and Midwifery Council for professional registration.
Admissions
Entry requirements
Typical offer 2023
UCAS tariff points: 112-128
GCSE at grade 4 or above (or grade C or above for GCSEs taken before 2017) in English Language and Mathematics (Science also preferred) or equivalent qualification, such as Functional/Key Skills Level 2 in numeracy and literacy; Level 2 Applied Science.
GCSE Science grade 4 or above (formerly A*-C) is not required from Access students undertaking a science or health-based access course.
Enhanced DBS check and Occupational Health Clearance. Shortlisted applicants will be invited for an interview.
The typical requirement for entry for this course is 112-128 UCAS points, Health and Science subjects preferred:
A-levels BBC (General Studies not accepted)
BTEC Extended Diploma Distinction Merit Merit
Access to HE course to a value of 112 UCAS points normally achieved with 21 Distinctions and 18 Merits
Additional requirements
Wherever possible candidates are encouraged to gain practical work experience in a care setting prior to undertaking the programme.
All suitable applicants are required to attend an online interview. This includes a series of short value-based questions, tasks or scenarios.
Admission is subject to occupational health screening and Disclosure Barring Service (DBS) enhanced check including checks against the Adult and Child Workforce Barring lists if you are offered and accept a place on the course.
Covid-19 vaccination requirement
The Nursing and Midwifery Council, General Pharmaceutical Council and Social Work England strongly encourage everyone eligible to be fully vaccinated against Covid 19 to keep yourselves and your community safe.
We are aware that some placement providers may require their staff and students to be fully vaccinated for some clinical areas. The University's position is to strongly recommend everyone eligible to be fully vaccinated for health and care courses.
Alternative routes
We welcome a wide range of qualifications and qualification combinations to the value of 112 UCAS points. We assess each application individually, taking into account any experience and skills you may have in your chosen field. Typical other routes include:
Foundation degree in related programmes 60%
International Baccalaureate 26 points
FETAC Level 5 Merit in all modules
Recognition of Prior Learning (RPL) will be considered, such as applicants with a relevant Foundation Degree (e.g. Nursing Associate, Healthcare Practice). A maximum of 50% of the programme can be RPL'd (more than 50% can be RPL'd if an applicant is currently registered with the NMC as a registered nurse).
International
We welcome applications from International Applicants. Non-native speakers who do not have the equivalent of GCSE English at grade 4 (formerly grade C) (e.g. Functional Skills Level 2 Literacy) require an IELTS score of 7.0 overall with 6.5 in writing and 7.0 in all other elements.
Scholarships and Funding
NHS Training Grant
Nursing students on pre-registration courses from September 2020 will receive a payment of at least £5,000 a year which they will not need to pay back, subject to eligibility criteria.
Salutem Learning Disability Nursing/Social Work Scholarship
Healthcare organisation Salutem is offering a scholarship for one Learning Disability Nursing or Social Work student which will cover the full value of the undergraduate tuition fees, together with a maintenance grant for the full three years.
Curriculum
What you will study
Please note that this is an indicative list of modules and is not intended as a definitive list. These modules will be subject to change in accordance with the new pre-registration education standards from the Nursing and Midwifery Council for 2020.
Year 1
You will develop your skills in caring for people with a learning disability, learning alongside students of adult, child and mental health nursing.
Core modules
Introduction to Life Sciences
Introduction to Learning Disability Nursing NL4104
Introduction to Public Health and Health Promotion
Introduction to Professional Practice
Year 2
In Year 2, you can develop your community nursing skills through our Alternative Practice Programme. Working in teams, you will explore topics such as mental health and well-being and nutrition and sustainability, and prepare a presentation.
Core modules
Therapeutic Interventions in Nursing: Bio-Psycho-Social Approaches
Assessment and care process in learning disability nursing NL5107
Collaborative Working for Health and Wellbeing in Learning Disability Nursing NL5108
Developing Professional Practice
Year 3
In Year 3 you will explore the management of complex conditions across the lifespan (e.g. children, transition, adulthood, the older person and those with dementia or other mental or physical health needs).
Core modules
Safe and Effective Quality Care in Learning Disability Nursing NL6110
Co-ordinating the Care of People with Learning Disabilities with Complex Health Care Needs NL6111
Leadership in Learning Disability Nursing NL6112
Advancing Professional Practice
Please note
Optional modules only run if there is enough demand. If we have an insufficient number of students interested in an optional module, that module will not be offered for this course.
Career Opportunities
After you graduate
Our graduates have gone on to posts as specialist nurses (e.g. epilepsy), nurse therapists, senior managers and leaders of the profession as well as community, clinical liaison and consultant nurses. Many go on to gain higher degrees and study clinical specialisms e.g. in Positive Behavioural Support, Autism, etc.
Type of jobs on qualifying
Staff nurse learning disability
Clinical health team for people with a learning disability
Community nurse learning disability
Types of organisations
London Borough of Sutton
The Children's Trust
Surrey and Borders Partnership NHS Foundation Trust
South West London and St George's Mental Health NHS Trust
St George's University Hospitals NHS Foundation Trust
Your Healthcare
The Royal Hospital for Neuro-disability, Putney
About the School
You will be taught by the Simulated Learning and Clinical Skills Team, learning clinical skills fundamental to delivering high-quality care to patients in all fields of nursing within clinical, community and practice health settings.
You will take part in award-winning innovative simulations with role players and full-body manikins that provide unprecedented opportunities to acquire, develop and maintain the knowledge, skills, values and behaviours needed for safe and effective patient care.