BSc in
BSc in Healthcare Practice
Kingston University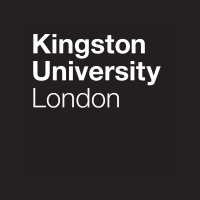 Introduction
Why choose this course?
Are you a healthcare practitioner looking to take the next steps in your career? This course will develop your skills and knowledge and give you a qualification to confirm your expertise.
You may have a DipHE / FdSc (or other comparable Level 5 qualification) that you want to 'top up' to gain a BSc (Hons) award. Work-based learning and specialist modules can suit your needs and background. You'll need 120 credits at Level 6 for the BSc (Hons), accumulated over two to four years.
If you already hold a degree-level qualification, there are clinically-focused graduate certificates in specialist areas available. For the Grad Cert, you'll need an undergraduate degree and an additional 60 credits at Level 6, accumulated over one-to-two years.
Reasons to choose Kingston University
Kingston is No.1 in London and No.6 in the UK overall for nursing and midwifery (Guardian league tables 2022).
Modules usually last five to ten weeks, with one taught study day per week. The BSc (Hons) top-up course offers a personalised plan of study.
Modules can be tailored to give you the learning that suits your career aspirations.
Curriculum
What you will study
For the BSc (Hons) top-up, you will study one core Service Improvement module, totalling 30 credits. There is a range of optional modules from which to select the remaining 90 credits to personalise learning to your sphere of professional practice, career aspirations and service needs.
Module selection for the GradCert depends on which clinically-focused award you elect to undertake.
Core module
Core module for BSc Healthcare Practice
BSc Honours Service Improvement Project
Option modules: 15 credits
15-credit option modules
12 Lead ECG Interpretation
Adult Critical Care Polytrauma: Assessment and Management
Applied Neonatal Pathophysiology
Applied Pathophysiology in the Management of Children requiring Acute and High Dependency Care
Cardiac Arrhythmias: Interpretation and Management
High Dependency Neonatal Care
Minor Illness: Assessment and Management
Minor Injury Management
Neonatal Intensive Care
Neonatal Special and Transitional Care
Respiratory Care for the Acute Setting
Trauma Care: Initial Assessment and Management
Work-Based Learning (15 credits)
Option modules: 30 credits
30-credit option modules
Acutely Unwell Adult
Adult Critical Care: Patient Assessment
Adult Critical Care: Patient Management
Anaesthetic Practice
Applied Pathophysiology in the Management of Children requiring Acute and High Dependency Care
Cardiac Care: Patient Assessment and Management
Clinical Reasoning in Health Assessment: Lifespan Perspectives
Critically Ill Child
Emergency Practice
Examination of the Newborn
General Practice Nursing: Fundamentals of Care
High Dependency Issues in Maternity Care
Independent/Supplementary Prescribing for Nurses and Midwives (V300)
Perinatal Mental Health
Post Anaesthetic Care: Principles and Practice
Professional Advocate
Renal Dialysis: Principles of Care
Renal Dysfunction: Complexities of Care
Theatre Practice
Work-Based Learning (30 credits)
Option modules: 60 credits
60-credit option modules
Work-Based Learning (60 credits)
Please note
Optional modules only run if there is enough demand. If we have an insufficient number of students interested in an optional module, that module will not be offered for this course.
Program Outcome
After you graduate
This course will help you:
Develop your practical skills and knowledge.
Lead changes and improvements into practice.
Develop expertise in your clinical role.
Move to a more senior role.
Gain confidence and advanced communication skills in the workplace.