M.D. in
Doctor of Medicine (M.D.)
Khalifa University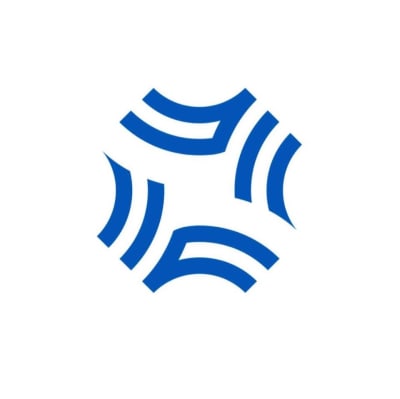 Key Information
---
Tuition fees
AED 6,666 / per credit
Application deadline
Request info
Earliest start date
Request info
Introduction
The 4-year course of study leading to the doctor of medicine (M.D.) degree employs a variety of educational strategies, including problem-based learning and clinical experiences to enable students to gain the competencies expected of all physicians. Additionally, the program offers an emphasis on providing technology-enhanced healthcare in service to the community. The program prepares students for postgraduate study in any specialty, for licensure, and for future medical practice. It incorporates an innovative curricular design that promotes scientific inquiry, critical thinking, and comprehensive clinical expertise. Overall, the program evolves medical education in such a way as to prepare physicians for the next 20 years and beyond
The goal of the M.D. The program is to graduate physicians with the knowledge, skills, and attributes necessary to advance healthcare in the UAE. Admissions criteria are based on meeting this goal. The admissions process is holistic. The factors used to evaluate applicants include academic performance, non-academic experiences (e.g. leadership, service, research, clinical work), a demonstrable interest in healthcare, and personal attributes such as maturity, leadership, and resilience. Preference is given to Emirates and UAE Nationals, however, international applicants are also eligible for admission. The M.D. program is co-educational, and participants must be prepared to work together in small groups, workshops, and clinical training sessions with members of the opposite gender.
Program Outcome
Program Goals
The program goals of the Khalifa University CMHS doctor of medicine (M.D.) program are to:
Provide an integrated clinical and research experience in a singular postgraduate level medical education program;
Educate and inspire a diverse workforce of physicians who understand the needs of patients, are able to communicate across cultures, and collaborate with diverse teams;
Prepare physicians who are able to seamlessly integrate technology into personalized preventative medical practice;
Prepare medical students and residents to serve as specialty physicians to practice evidence-based medicine in the healthcare and hospital systems of Abu Dhabi and the United Arab Emirates;
Attract and retain a diverse and talented faculty dedicated to providing outstanding medical education and supporting the professional development of medical students;
Respond to stakeholder and government needs for medical education leading to clinicians who can serve the healthcare needs of the United Arab Emirates; and
Be an essential contributor to the development, enhancement, and completion of the existing healthcare ecosystem of Abu Dhabi.
Competency Domains
The four-year course of study leading to the doctor of medicine degree at Khalifa University is based on the development of competencies across ten domains. These competencies provide a summary of what graduates of the program are expected to demonstrate in the workplace after graduation, as residents, fellows, and clinical practitioners. They are based on the needs of the program's constituencies. The ten domains are:
Patient care (CD1)
Knowledge for practice (CD2)
Practice-based learning and improvement (CD3)
Interpersonal and communication skills (CD4)
Professionalism (CD5)
Systems-based practice (CD6)
Interprofessional collaboration (CD7)
Personal and professional development (CD8)
Technology-enhanced healthcare (CD9)
Social Accountability (CD10)
Entrustable Professional Activities
Entrustable Professional Activities (EPAs) for Entering Residency provide expectations for both learners and teachers that include 13 activities all medical students should be able to perform upon entering residency, regardless of their future career specialty. EPAs offer a practical approach to assessing competence in real-world settings. During your time as a student, your competency in performing the EPAs is documented in an e-portfolio that can be shared with residency directors to demonstrate that you can successfully perform the activities required for entrance into residency. The 13 core EPAS are:
EPA 1 Gather a history and perform a physical examination.
EPA 2 Prioritize a differential diagnosis following a clinical encounter.
EPA 3 Recommend and interpret common diagnostic and screening tests.
EPA 4 Enter and discuss orders and prescriptions.
EPA 5 Document a clinical encounter in the patient record.
EPA 6 Provide an oral presentation of a clinical encounter.
EPA 7 Form clinical questions and retrieve evidence to advance patient care.
EPA 8 Give or receive a patient handover to transition care responsibility.
EPA 9 Collaborate as a member of an interprofessional team.
EPA 10 Recognize a patient requiring urgent or emergent care and initiate evaluation and management.
EPA 11 Obtain informed consent for tests and/or procedures.
EPA 12 Perform general procedures of a physician.
EPA 13 Identify system failures and contribute to a culture of safety and improvement.