MSc in
Master of Science (M.S.) in in Kinesiology - Concentration in Nutrition & Physical Activity
James Madison University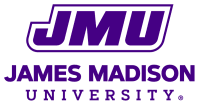 Introduction
This 33-35 credit hour master's program permits students to major in kinesiology with a concentration in nutrition and physical activity. This graduate program has been planned for registered dietitians or persons with an undergraduate degree in dietetics, kinesiology or a related area. This program is designed for the student who has an interest in nutrition and its role in physical activity and wellness.
Mission and Goals
The graduate programs in health sciences are dedicated to preparing students to become evidence-based critical thinkers in the health sciences. Specifically, these programs build upon the undergraduate health sciences programs by providing a more detailed knowledge base that is fortified by self-directed learning experiences and the development of practical, clinical and/or research skills.
The specific goals of the graduate programs in health sciences are designed to help students develop their critical thinking abilities while expanding their knowledge in the rapidly changing health-related environments. Specifically, students will be able to:
critically evaluate the current research in the ever-broadening field of health.
access current literature in the health fields.
interpret current health-related research.
develop basic research skills.
describe and evaluate various health education models.
critically evaluate past and present health care administration strategies.
The mission and goals are based, in part, on the Standards for the Preparation of Graduate-Level Health Educators.
In the Master of Science programs, courses must be selected with the approval of the major adviser in accordance with the program requirements. Students electing a major in the health sciences department are expected to have adequate undergraduate preparation in the chosen area of graduate study and satisfactory Graduate Record Examination scores.
Students entering the dietetics or nutrition and physical activity concentrations of the health sciences graduate program who do not possess the required prerequisites must obtain them before beginning the program.
Curriculum
Minimum Requirements
Course Number
Course Title
Credit Hours
NUTR 555
Theories and Practices of Weight Management
3
KIN 644
Metabolic & Cardiorespiratory Aspects of Exercise
3
KIN 645
Muscular, Hormonal, & Environmental Aspects of Exercise
3
KIN 650
Exercise Testing, Prescription, & Evaluation
3
NUTR 660
Research Methods in Dietetics
3
MATH 522
Statistics for Researchers
3
NUTR 545
Nutrition and Exercise
3
NUTR 582
Nutrition & Metabolism
3
NUTR 652
Nutrition Assessment
3
Directed Research Option: choose one of the following:
NUTR 681
Directed Research in Dietetics I
2
NUTR 682
Directed Research in Dietetics II
2
NUTR 695
Research Interpretation in Dietetics
1
NUTR 696
Graduate Seminar in Dietetics
1
Thesis option:
NUTR 700
Thesis Research I
2 or 3
NUTR 701
Thesis Research II
2 or 3
NUTR 695
Research Interpretation in Dietetics
1
NUTR 696
Graduate Seminar in Dietetics
1
TOTAL CREDIT HOURS:
33-34
Dietetics Diversity, Inclusivity, and Equity Inventory
General faculty efforts include:
Multiple assessment approaches within one class (i.e. not just exams).
Purposeful representation of various population groups, ethnicities, SES backgrounds, and other aspects of diversity in course implementation and use of various perspectives as a lens for course content.
Use of various learning mediums (ie: taped lectures with notes written in the slides, provide access to textbooks that not only allow students to read, but have options for students to listen to text)
Engagement in class discussions as current events arise and they can be incorporated into the course material.
Guest lectures/presentations that allow students to be exposed to different perspectives on various topics.
Nutrition and Physical Activity Graduate Program
NUTR 545: Nutrition and Exercise

Traveling athlete and food access/practices
How following different types of dietary patterns (i.e., vegetarian and vegan) affects sports nutrition recommendations
How religious beliefs and cultural practices (i.e. Ramadan) affect sports nutrition recommendations.
SES and food access of athletes to the recommended foods/supplements.

NUTR 555: Theories and Practices in Weight Management

Weight bias and stigmatization
Counseling the obese client
Motivational interviewing
Disparities in national weight trends

NUTR 582:Nutrition and Metabolism

Metabolic errors specific to racial/ethnic populations

NUTR 652: Nutrition Assessment

Human subjects protection/training and IRB procedures
Ethics in research

NUTR 660: Research Methods in Dietetics

Emphasis on the "environmental" (i.e., built environment, SES) aspect of nutrition assessment.
Strategies for working with diverse populations and best practices for obtaining the information required for a complete and adequate nutrition assessment that will best serve the patient/client.
Review of nutrition screening and assessment tools and discussion about adequate use for specific populations and in different scenarios.

NUTR 695: Research Interpretation in Dietetics

Adequacy of research design in published peer review papers given the studied population and research question.