Master in
Master of Public Health Management (MPH) – Tropical Medicine
James Lind Institute - Switzerland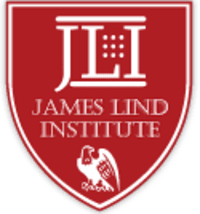 Curriculum
The Master of Public Health (MPH) - Tropical Medicine program has been designed with a very comprehensive curriculum to ensure that you develop strong knowledge and skills in the practice of Public Health with a special focus on Tropical Medicine.
It is an intensive program and comprises 138 ECTS credits to be completed within a duration of 18 to 24 months.
You will first complete the core MPH courses (90 ECTS credits), followed by your specialization in Tropical Medicine (48 ECTS credits).
You will study through the completion of self-paced courses via audiovisual content, interactive documents, videos, podcasts, and other multimedia content as may be applicable. Other interactions include online live classes, discussions with fellow students, faculty, and mentors via study portal, email, etc.
Coursework:
Each course is followed by an examination and assignment. You will need to pass the exam to proceed to the next course. Our faculty may also assess you based on your involvement in debates, discussions, and research.
Project & Project Reports:
After core MPH courses: Project Report 1 (10,000 words)
After specialization courses: Project Report 2 (10,000 words)
Projects will be undertaken under the guidance of your faculty and mentor. They can be an individual project or a team project.
This program is also available as a Dual Degree Option. This allows you to earn 2 master's degrees with minimal additional cost and effort. In the dual degree program, you will complete an additional 48 ECTS Credits through online learning at International Telematic University UNINETTUNO, Rome, Italy (Università Telematica Internazionale UniNettuno 'UTIU'). Upon completion, you will be awarded a Master of Science in Public Health Management degree by the university.
Therefore, upon completion of your dual degree program you will have earned the following degrees:
MPH - Tropical Medicine (From James Lind Institute, Switzerland); &
M.Sc in Public Health Management (From International Telematic University UNINETTUNO, Rome, Italy)
An additional fee applies for the dual degree option is mentioned on our website.
Admissions
Usually, a bachelor's degree or an equivalent recognized academic title is required for applying. If you do not have one, contact us to discuss your case. A full list of eligibility criteria is available on our website here.
English proficiency test scores (TOEFL, IELTS, PTE, or equivalent) taken within the last 2 years may be required. You may be exempt if you are a native English speaker if you have completed your schooling/prior degree in the English language, or you have worked for at least two years in a setting where English is the primary language used.
Our application is very simple:
Step 1: Complete the application form
Step 2: Ensure any documents requested are submitted
Step 3: Pay the fee if the application is approved
Copy of highest qualification (e.g. degree certificate)
Copy of transcripts/marks sheets
Proof of identity/citizenship e.g. copy of passport or national ID card
Scanned passport size photo
English language test results (if applicable)
Career Opportunities
Outcomes
The JLI MPH in Tropical Medicine program is designed in a way it's helpful for new graduates as well as healthcare professionals such as physicians, nurses, and allied healthcare workers. After the completion of this program, students are expected to have a thorough understanding of tropical diseases, the causal relationships, and the societal burden of all tropical diseases. Since most tropical diseases are infections or infestations, tropical medicine specialists are expected to have strong knowledge of infectious diseases.
Besides treatment, there is a strong emphasis on early detection through laboratory testing and thus a good part of tropical medicine jobs are in laboratory areas such as microbiology, virology, etc. Tropical health specialists are also involved in the prevention of tropical infections and this is an excellent career option for those who are passionate about developing smart and innovative solutions for the prevention of infections.
Job Outlook
Excellent.
Career Opportunities
Key roles that students can pursue after completing this program are Tropical Health Specialist
Infectious Disease Consultant
Healthcare Administrator ( Tropics)
NGO Administrator or Manager
Immunization Leader or Manager
Community healthcare leader