Certificate in
Postgraduate Certificate in Tropical Medicine and International Health (TMIH)
Institute of Tropical Medicine Antwerp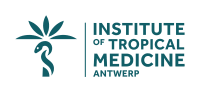 Introduction
The Postgraduate Certificate in Tropical Medicine and International Health (TMIH) provides health professionals with broad and interdisciplinary training. It combines clinical, epidemiological, and biomedical knowledge and skills with a systemic approach to health care organization and disease control. Additionally, the broad perspective of international health policies and inputs from social sciences will help students grasp the complex picture of health and health care in low-resource settings. The integration of these different disciplines is a key feature of the program.
This program targets (junior) health professionals with a concrete interest and/or career perspective in international health. Professionals with significant experience in low- and middle-income countries are advised to explore courses that go beyond the introductory level (e.g. master's degrees or more specialized short courses).
The Postgraduate Certificate program consists of two modules (short courses):
Introduction to International Health (IIH)
Tropical Medicine and Clinical Decision-making (TMCDM)
Here students can register for the whole postgraduate certificate program.
Teaching & Learning Methods
The TMIH course uses a combination of state-of-the-art lectures, interactive classes, individual study and exercises, coached teamwork, and practical laboratory work. The lecturers have extensive experience overseas and come from all departments of the ITM. Their field experience and scientific work feed extensively into the course. External lecturers complement specific areas of expertise.
Assessment Procedures
During and at the end of module 1 (IIH), theoretical exams are organized consisting of multiple-choice questions and integrated essay questions. At the end of module 2 (TMCDM), theoretical (multiple-choice exam) and oral exams are organized, as well as a laboratory skills exam. Students who pass a module receive a credit certificate.
The two credit certificates are required to be awarded the Postgraduate Certificate in TMIH.
Program Outcome
Learning objectives of module 1: Introduction to International Health (IIH)
discuss determinants of health in general and of health care seeking behavior in particular
analyze the main biomedical, clinical, and epidemiological aspects of the major health problems in low- and middle-income countries in order to contribute to their prevention and control at the population and individual level
discuss the major issues in international health policy and development cooperation
contribute to the organization of primary health care services taking into account local priorities and resource availability as well as the perspective of communities and patients
critically analyze disease control programs, applying scientific tools and methods
analyze the main epidemiological, programmatic, and health system aspects of reproductive health, child health, and healthcare in emergency situations
organize field laboratories and review their performance
manage communication and teamwork in a multi-disciplinary setting
Learning objectives of module 2: Tropical Medicine and Clinical Decision Making (TMCDM)
Assess statements about epidemiology, clinical presentation, diagnosis, and management (including preventive measures and community interventions) of clinical cases presenting with symptoms of tropical diseases
Assess statements about the clinical presentation, diagnosis, and management of clinical cases with an HIV infection, tuberculosis, and sexually transmitted diseases in low resource settings
Assess statements about the clinical presentation, diagnosis, and management of common pediatric, dermatological and gynecological conditions in a tropical setting
Discuss the performances and pitfalls of laboratory tests in a tropical district hospital and interpret their results within a given clinical context
Integrate all domain-specific knowledge (epidemiology, clinical, laboratory) to elaborate a sound differential diagnosis and propose adequate clinical management for clinical cases in a hospital with scarce resources in a tropical setting
Admissions
Eligibility Criteria
Academic degree
Applicants must be holder of a university degree of minimum 4 years equivalent to 240 ECTS (referred to as a Master's degree in the European Union) in medicine or health sciences. Applicants with a degree in nursing, pharmaceutical or biomedical sciences can exceptionally be admitted to the TMIH as the second module has a strong clinical focus.
Language proficiency
Required level for English: TOEFL 580 (paper-based), 230 (computer-based) or 88 (internet-based), IELTS 6.5 or equivalent. (ITM Toefl Code 7727).
Note that native English speakers are exempt from these language requirements. Applicants whose first language is not English are equally exempt if they have obtained 60 credits from a higher education programme taught in English. Non-native English speakers are also exempt from the English language requirement if they have a higher education diploma from a Flemish Community higher education institution.
Documents required at application
Copies of academic and professional degrees
Copies of transcripts of academic records (scores)
Curriculum vitae
Passport copy
Passport-size photograph
If relevant, proof of English language proficiency (e.g. TOEFL)
Short motivation letter
Selection Criteria
For organizational purposes, a maximum of 60 students is admitted.
Admission is on a first-come first-served basis among applicants which belong to the target group of the course and have completed the application file.