M.D. in
Medical Doctor (MD) Educational Program - "Medicine"
Ilia State University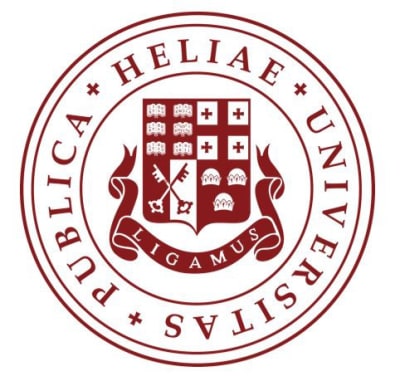 Key Information
---
Campus location
Tbilisi, Georgia
Tuition fees
USD 5,900 / per year
Application deadline
30 Jun 2023
Earliest start date
Sep 2023
Introduction
Why choose the MD program at Ilia State University?
WFME Accredited Program and licsensed by the ECFMG
Research opportunities - Ilia State University is the country's leading research University. Students of this program have a high chance among other universities to be involved in scientific research activities in the field of biomedicine
Medical Scientific Research Institute – Ilia State University has the institute which is involved in the implementation process of the program scientific activities
Scientific Technical Base - Ilia State University owns leading scientific-technical base equipped with technologically advanced laboratories
Partner organizations - Ilia State University established partnerships with the country's leading, prestigious and competitive organizations in direction of clinical practice
International Contacts – Ilia State University is involved in the various exchange and scientific projects and offers mobility opportunities with more than 50 European universities.
Focus on Clinical teaching – Within the course, 1000 hours are given to produce clinical skills.
Curriculum
Duration
Duration of the program is 6 years (12 semesters) (360 ECTS)
Awarded degree
Program Outcome
Program "Medicine" at Ilia State University aims to prepare qualified and competent Medical Doctors, open to modern approaches and equipped with appropriate knowledge, skills and competencies to respond tomorrow's global challenges of the field. Furthermore, to be competitive at both - national and international levels. Graduates of the program are eligible to continue further medical education, work as junior doctors and teachers. Objectives of the program:
Provide students with deep and practice based knowledge which will consider trends of the field, modern challenges, technological advancement and international medical standards;
Generate skills and roles characterized for modern physician, based on the practical teaching. Herewith, prepare students to understand the meaning of social responsibility, values and principles of ethics which are utmost important for physicians employed in this field;
Equip students to understand principles and methods of social and behavioral sciences in the wider context of the medical field. Moreover, to realize the importance of public healthcare and the role of physician in this system;
Generate skills which will support students to work and develop themselves individually. Furthermore, equip students to analyze necessity of improvement their knowledge and skills.country's leading research University. Students of this program have a high chance among other universities to be