MSc in
MSHS in Integrative Medicine - Nutrition
George Washington University - School of Medicine and Health Sciences Online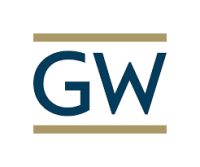 Introduction
Build a deeper understanding of diet's role in intersectional health with the Nutrition concentration option in the George Washington University's MSHS in Integrative Medicine (INTM).
You'll learn to offer sound dietary guidance and empower your patients to prevent or manage diet-related illness and chronic disease. Graduate ready to provide integrative nutrition counseling and help patients at any age improve their quality of life.
Master the principles of patient-first health care and work with world-class faculty who have decades of experience, most of whom are currently practicing integrative medicine. Graduate in as few as two years with an abundance of opportunities and mentorship.
With the addition of 1,000 extracurricular hours of supervised experience, graduates are eligible to sit for the Certified Nutrition Specialist® (CNS) exam.
The George Washington University also offers a 21-credit INTM graduate certificate. This provides an option for a credential you can take back to work in just 1.5 years.
Accreditation
Accredited by the American Board of Physician Specialties (ABPS) and the American Board of Integrative Medicine (ABOIM).