MSc in
MSHS BLS - Immunohematology and Biotechnology Concentration
George Washington University - School of Medicine and Health Sciences Online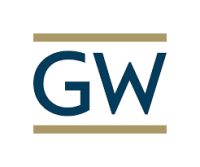 Introduction
Earn your online MSHS in Biomedical Laboratory Science degree from the George Washington University. In this program, students gain practical laboratory experience and focus on the research principles that allow them to accelerate their careers with confidence.
Fast Facts:
100% non-clinical online program
4-Semester Duration
Cost-per-credit: $990
Three unique concentrations
Taught by expert faculty with valuable experience in the field
Become a Leader in the Lab
With specialized courses in three unique concentrations, the George Washington University's MSHS in Biomedical Laboratory Science program prepares students to move into leadership, supervisory, management, or teaching positions in clinical or diagnostic labs, laboratory science academic programs, government agencies, biotech companies, public health labs, blood banks, and more.
With a non-clinical focus on advanced scientific principles, this program helps students understand the skills necessary to run and manage laboratories. Courses are taught fully online, so students can learn from anywhere, and our asynchronous format makes it easy to fit classes into any schedule to put students ahead of the competition.
More About the Immunohematology & Biotechnology Concentration
Gain the strategic leadership and practical research skills you need to lead within the blood banking or transfusion medicine fields and laboratory settings.