Associate Degree in
Associate Degree in Health Information Technology
Fox Valley Technical College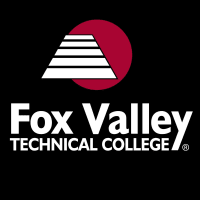 Introduction
Want a career in the dynamic field of healthcare, but without patient interaction? With this high-demand degree, you deal more with the patient's healthcare information than with patients. You'll learn how to collect, code, manage and maintain the health data necessary for proper reimbursement, statistical, and quality purposes. You'll learn how to manage electronic health information in an electronic health record (EHR). You'll train on current coding and chart management software and you'll gain valuable field experience that will be helpful as you seek employment.
Accreditation
The Health Information Management accreditor of Fox Valley Technical College is the Commission on Accreditation for Health Informatics and Information Management Education (CAHIIM). The College's accreditation for the associate degree in Health Information Management has been reaffirmed through 2025-2026.
Admissions
Skills Assessment
An academic skills assessment is required for admission into this program or the following: High School GPA of 2.75 or higher (last 10 years) OR provide completion of associate's or higher degree OR; 165 or higher on your 2014 series GED tests OR; ACT OR SAT OR Accuplacer OR Companion OR Compass (last 3 years) to waive to the general education level; The cost of the Accuplacer assessment is $15.
Additional Information
You will be required to complete a Criminal Background Check prior to taking two classes: Professional Practice Experience I and Professional Practice Experience II; and prior to any internship or clinical experience.
Prior to starting PP1, you will be required to purchase a document tracking system called Evalue; You will be required to upload all program requirements (forms, immunization records, background report, etc) to this system; An email will be sent to you with detailed information on when to purchase, and where to obtain the requirements and instructions on using the account.
Your first-year program classes are offered at both the Oshkosh and Appleton campuses.
Students will be required to attend a separate Health Information Technology program meeting to review the student handbook prior to starting their internship.
This program may require professional licensure or certification; FVTC has determined that this program meets professional licensure requirements in the state of Wisconsin; however, FVTC has not determined if this program meets professional licensure requirements for other states.
This career field is where healthcare meets the cutting edge of technology. Health Information Technicians are specialists in great demand! The Bureau of Labor Statistics cites health information technology as one of the fastest-growing occupations in the U.S. Health Information Technicians contribute to the quality of care by collecting, analyzing, and reporting healthcare data. This requires knowledge of the disease, treatments, computer systems, and organization.
An internship is required for this program. The internship is a supervised, unpaid clinical experience.
You must have approved documentation of required immunizations and TB testing prior to enrollment into the Internship.
Criminal activity reported will be communicated to healthcare agencies that provide student clinical and internship opportunities. Healthcare agencies have the legal right to deny a clinical or internship experience based on crimes committed. Completion of your program cannot be guaranteed if your criminal history precludes you from completing any clinical or internship experience.
Students must obtain a C grade in each required general education and core course. If a C grade is not obtained, you will be required to repeat the course.
Scholarships and Funding
Several scholarship options are available. Please check the institute website for more information.
Curriculum
Technical Studies
Medical Terminology
Digital Literacy for Healthcare
Foundations of HIM
Healthcare Law & Ethics
Human Disease for the Health Professions
CPT Coding
ICD Diagnosis Coding
Healthcare Stats and Analytics
Intro to Health Informatics
ICD Procedure Coding
Healthcare Revenue Management
Health Quality Management
Intermediate Coding
Health Information Technology Capstone
Management of HIM Resources
Professional Practice
General Studies
Quantitative Reasoning
Basic Anatomy
Written Communication
Oral/Interpersonal Comm
Intro to Psychology
Economics
Program Outcome
Apply coding and reimbursement systems.
Apply data governance principles to ensure the quality of health data.
Apply informatics and analytics in data use.
Apply organizational management techniques.
Model professional behaviors and ethics.
2020-21 Student Achievement/Outcomes
37% of students graduated from the program within 3 years.
100% of HIT Graduates were employed within 6 months.
91% of HIT Graduates passed the RHIT Certification Exam.
100% HIT Graduate Satisfaction Rate.
Career Opportunities
Cancer Registrar.
EHR Implementation Specialist.
Health Data Analyst.
Health Information Technician.
Insurance Claims Analyst.
Medical Coder.
Patient Information Coordinator.
Revenue Cycle Auditor.