BSc in
BS in Physics - Premedical Physics
Florida Institute of Technology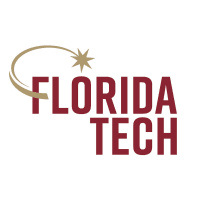 Introduction
What is a Premedical Physics Degree?
The pre-med program in physics fulfills the admission requirements for medical, dental, or veterinary school while providing in-depth training in the physical sciences. Premedical physics students build a strong foundation in mathematics, biology, and chemistry, and take specialized courses in modern physics, biochemistry, physical mechanics, and quantum mechanics.
Whether you want to explore the mysteries of antibiotic-resistant bacteria, become a leader in cancer research, or enter a prestigious medical, veterinary, or dental school, you can reach your goal with a pre-med program in physics from Florida Tech. Students begin with courses such as Biological Discovery and Calculus-Based Physics, later specializing in technical electives and labs.
Peerless Study and Internship Opportunities
Pre-med internships are one of the central parts of the learning experience for Florida Tech students seeking to pursue work in medicine-related fields after college. Our premedical students take part in internships around Florida and the country working for businesses and organizations that match their own interests. A few of these companies include:
Cancer Care Center of Brevard
Brevard Zoo
East Central Florida Memory Disorder Clinic
Kennedy Space Center
Most students choose to spend their time getting medical-related experience during their pre-med internships. The majority of these students volunteer at local hospitals, spending a great deal of time shadowing physicians. With quality pre-med internships, our students gather the hands-on experience that will put them ahead of the competition when entering graduate schools and careers.
Participate in Summer Research That Enhances Your Experience
Florida Tech student researchers go to national conferences and often win awards for their research. A few of our students have even published papers with the help of their faculty advisors on topics such as:
Astrophysics
Space weather
Sprites and other high-altitude lightning
Using X-rays to study lightning
Human space flight
Other universities and corporations also play a big role in our student's college experience through summer research programs. When you choose to participate in summer research opportunities you conduct research at locations such as the Life Science Labs at the Kennedy Space Center, the Midwest Research Institute, and the Cold Spring Harbor Laboratory.
Curriculum
Gain Practical Experience
At Florida Tech, we recognize the importance of experimental research to students' growth and understanding of their curriculum. Our pre-med program in physics involves students in research beginning their first year. Many students work alongside their mentors doing professor-led research projects and presenting research results at national conferences.
Curriculum
The premedical major offers the courses needed to meet the entrance requirements of essentially all schools of medicine, dentistry, osteopathic medicine, podiatry, and optometry. The premedical advisor organizes a premedical evaluation committee to provide evaluation letters for students applying to medical school. Premedical physics majors have very high acceptance rates into medical and professional schools. Note this program is also an excellent choice for the student interested in a prelaw curriculum.
Freshman Year
Fall (17 credit hours)
BIO 1010 Biological Discovery 1 *
BIO 1030 Introduction to Biotechnology
CHM 1101 General Chemistry 1
COM 1101 Composition and Rhetoric
FYE 1000 University Experience
MTH 1001 Calculus 1 * or MTH 1010 Honors Calculus 1
PHY 1050 Physics and Space Science Seminar
Spring (17 credit hours)
BIO 1020 Biological Discovery 2
BIO 1040 Introduction to Biodiversity and Physiology
CHM 1102 General Chemistry 2
MTH 1002 Calculus 2 or MTH 1020 Honors Calculus 2
PHY 1001 Physics 1
PHY 2091 Physics Laboratory 1
Sophomore Year
Fall (17 credit hours)
CHM 2001 Organic Chemistry 1
CHM 2011 Organic Chemistry Laboratory 1
COM 1102 Writing About Literature
MTH 2001 Calculus 3 or MTH 2010 Honors Calculus 3
PHY 2002 Physics 2
PHY 2092 Physics Laboratory 2
Spring (15 credit hours)
CHM 2002 Organic Chemistry 2
CHM 2012 Organic Chemistry Laboratory 2
COM 2223 Scientific and Technical Communication
MTH 2201 Differential Equations/Linear Algebra or MTH 3200 Honors Differential Equations
PHY 2003 Modern Physics
Junior Year
Fall (18 credit hours)
MTH 3210 Introduction to Partial Differential Equations and Applications
PHY 3011 Physical Mechanics
PHY 3060 Thermodynamics, Kinetic Theory and Statistical Mechanics
Technical Elective Credit Hours: 4
Select the first HUM Core Course:
HUM 2051 Civilization 1: Ancient Through Medieval
HUM 2141 World Art History 1: Pre-History to Early Global Awareness
HUM 2211 British Literature and Culture
HUM 2212 British and American Literature 1
HUM 2331 American History: Pre-Columbian to Civil War Era
HUM 2551 Survey of Ancient and Medieval Philosophy
Spring (17 credit hours)
CSE 1502 Introduction to Software Development With C++
PHY 3035 Quantum Mechanics
PHY 3440 Electromagnetic Theory
Technical Elective Credit Hours: 4
Select the second HUM Core Course:
HUM 2052 Civilization 2: Renaissance Through Modern
HUM 2142 World Art History 2: Early Modern to Post-Colonial
HUM 2212 British and American Literature 1 (may not be repeated for credit)
HUM 2213 British and American Literature 2
HUM 2332 American History: From Reconstruction to the Present
HUM 2552 Survey of Modern and Contemporary Philosophy
Senior Year
Fall (13 credit hours)
PHY 4200 Senior Seminar 1 (Q)
Humanities Elective (HU) 3000-level or higher recommended Credit Hours: 3
Restricted Elective (PHY 4xxx) Credit Hours: 3
Technical Electives Credit Hours: 6
Spring (14 credit hours)
PHY 4210 Senior Seminar 2 (Q)
Social Science Elective Credit Hours: 3
Technical Electives Credit Hours: 10
Technical Electives
As the department has deemed some technical electives more important than others, students should discuss all technical elective course choices with their advisor before registration.
BIO 2110 General Genetics (recommended for fall of junior year)
BIO 4010 Biochemistry 1
BIO 4110 Biochemistry 2
BIO 4301 Cell Biology
CHM 3301 Analytical Chemistry 1
CHM 3311 Analytical Chemistry Laboratory 1
MAR 3210 Mammalian Physiology
MAR 4550 Comparative Vertebrate Anatomy
Any 3000- or 4000-level PHY course Credit Hours: 2
Total Credits Required: 128
*Students should register for BIO 1010 Biological Discovery 1. Students who place into MTH 1002 Calculus 2 or MTH 1020 Honors Calculus 2 are encouraged to take PHY 1001 Physics 1 in the first semester and BIO 1010 Biological Discovery 1 later in the program.
Career Opportunities
Career Outlook
To get a better idea of the careers available to those who take the steps to become a doctor, the Occupational Outlook Handbook can help. Published by the US Department of Labor's Bureau of Labor Statistics (BLS), it provides information about specific jobs including median annual pay, working conditions, and job outlook, among other things.
According to the Bureau, the employment of physicians and surgeons is expected to grow by 24% through 2020, faster than the average for all occupations. Job prospects should be good for physicians willing to practice in rural and low-income areas because these areas typically have difficulty attracting doctors. Wages of physicians and surgeons are among the highest of all occupations.
For those students who ultimately follow the steps to becoming a doctor or other careers in medicine, career opportunities include:
Physician and surgeon
Chiropractor
Dentist
Optometrist
Physician assistant
Podiatrist
Veterinarian
Medical scientist
Medical and health services manager
Medical and clinical laboratory technologists and technician
Diagnostic medical sonographer
Medical scientist
English Language Requirements
Certify your English proficiency with the Duolingo English Test! The DET is a convenient, fast, and affordable online English test accepted by over 4,000 universities (like this one) around the world.