BSc in
BS in Biomedical Engineering
Florida Institute of Technology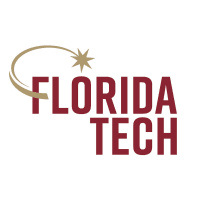 Introduction
What is a Biomedical Engineering Degree?
The exciting field of biomedical engineering involves developing devices and procedures that solve medical and health-related problems by combining a knowledge of biology and medicine with engineering principles and practices.
Whether you want a career in medicine, public health, or in the rapidly growing biotechnology industry, a biomedical engineering degree from Florida Tech gives you a strong background in biology and engineering with experience in biomedical instrumentation and biomechanics.
Gain Practical Experience
Our biomedical engineering program integrates biological sciences, engineering, and applied technical training—perfect preparation for medical school and professional careers. Collaborative efforts between Florida Tech faculty and the local medical community offer unique research learning experiences for students working toward a biomedical engineering degree. In addition, the biomedical engineering learning experience is enriched through design courses, where students work as teams to solve biomedical engineering problems and interact with local practicing physicians through internships.
Other opportunities students seeking a biomedical engineering degree find at Florida Tech include:
A senior design project in collaboration with a team of your peers that involves interaction with local physicians, medical institutes, and hospitals such as those for Veteran Affairs. Together, you'll conceptualize, design, construct and present a machine, gadget, or structure that fulfills a real-world need. You'll also present your project to industry leaders and employers, and may participate in international events.
Learning in labs dedicated to experimentation and research in lasers, instrumentation, medical imaging, microscopy, neural imaging, physiology, biomaterials, and biomechanics.
These activities give you practical experience, an expanded professional network, and perhaps even a pre-graduation job offer.
An Internationally Recognized Faculty
Our low student-to-faculty ratio encourages close collaboration and mentorship as well as individual creativity and leadership.
Florida Tech's faculty is the main reason we're one of the top biomedical engineering schools. Many faculty members are involved in research related to biomedical engineering and are experts in mechanical and aerospace engineering, chemical engineering, electrical and computer engineering, and computer science.
These same professors showcase their biomedical engineering expertise in a variety of areas, including optical tomography for cancer detection, blast-related injury research, speech production, artificial intelligence, and orthopedics, and medical trauma prevention.
Location, Location, Location
Florida Tech is the perfect place for a biomedical engineering degree. The 130-acre campus is located on the Space Coast (so named because of the presence of NASA and the Kennedy Space Center on Cape Canaveral just north of us), minutes away from the Indian River Lagoon, the most diverse estuary in North America.
The area has the fifth-largest high-tech workforce in the country, with more than 5,000 high-tech corporations and government and military organizations located nearby. This workforce also provides a variety of internship and employment opportunities.
Florida Tech is just over the causeway from the Atlantic Ocean with its 72 miles of beautiful beaches and is a short trip to the Florida Keys or the Orlando theme parks. We also have a rich campus life that includes a wide range of intramural and collegiate sports, clubs, and social activities.
Build Lasting Professional Relationships through Campus Organizations
Beyond the classroom, biomedical engineering degree majors build career experience through participation in academic organizations like Tau Beta Pi (the engineering honor society), the Premed Club (campus chapter of the American Medical Student Association), athletics, and over 100 other campus-wide student organizations.
Beta Beta Beta (TriBeta) is a biology honor society that teaches students from all disciplines about biology and its importance and recognizes students for outstanding academic achievements. This active group holds events such as guest lectures, as well as social events such as BBQs, fishing outings, and more. Membership is the perfect way to network with other biological sciences students to learn about biology internships, research students, and hands-on activities.
Curriculum
Curriculum
Freshman Year
Fall (15 credit hours)
BME 1045 Introduction to Biomedical Engineering
CHM 1101 General Chemistry 1
COM 1101 Composition and Rhetoric
FYE 1000 University Experience
MTH 1001 Calculus 1 or MTH 1010 Honors Calculus 1
Spring (17 credit hours)
BIO 1010 Biological Discovery 1
BIO 1030 Introduction to Biotechnology
CHM 1102 General Chemistry 2
MTH 1002 Calculus 2 or MTH 1020 Honors Calculus 2
PHY 1001 Physics 1
PHY 2091 Physics Laboratory 1
Sophomore Year
Fall (18 credit hours)
BIO 1020 Biological Discovery 2
BIO 1040 Introduction to Biodiversity and Physiology
CHM 2001 Organic Chemistry 1
COM 1102 Writing About Literature
MTH 2001 Calculus 3 or MTH 2010 Honors Calculus 3
PHY 2002 Physics 2
Spring (17 credit hours)
BME 2081 Rigid Body Biomechanics
BME 3260 Biomaterials
COM 2223 Scientific and Technical Communication
ECE 4991 Electric and Electronic Circuits
MTH 2201 Differential Equations/Linear Algebra or MTH 3200 Honors Differential Equations
PHY 2092 Physics Laboratory 2
Junior Year
Fall (17 credit hours)
BME 3030 Biofluid Mechanics
BME 3081 Biomechanics
BME 3240 Computational Methods for Biological Systems
BME 3261 Biomechanics and Biomaterials Lab
MAR 3210 Mammalian Physiology
MTH 2401 Probability and Statistics
Spring (16 credit hours)
BME 4191 Design Methodologies and Practice
BME 4241 Transport in Biological Systems
ECE 3222 Signals and Systems
Technical Electives Credit Hours: 6
Select the first HUM Core Course:
HUM 2051 Civilization 1: Ancient Through Medieval
HUM 2141 World Art History 1: Pre-History to Early Global Awareness
HUM 2211 British Literature and Culture
HUM 2212 British and American Literature 1
HUM 2331 American History: Pre-Columbian to Civil War Era
HUM 2551 Survey of Ancient and Medieval Philosophy
Senior Year
Fall (18 credit hours)
BME 4252 Biomedical Measurement and Instrumentation
BME 4292 Biomedical Engineering Design 1 (Q)
Free Elective Credit Hours: 3
Restricted Elective Credit Hours: 3
Social Science Elective Credit Hours: 3
Technical Elective Credit Hours: 3
Spring (16 credit hours)
AEE 4014 Control Systems or ECE 4231 Control Systems or MEE 4014 Control Systems
BME 4253 Biomedical Imaging and Instrumentation Laboratory
BME 4293 Biomedical Engineering Design 2 (Q)
HUM 2570 Bioethics
Restricted Elective Credit Hours: 3
Select the second HUM Core Course:
HUM 2052 Civilization 2: Renaissance Through Modern
HUM 2142 World Art History 2: Early Modern to Post-Colonial
HUM 2212 British and American Literature 1 (may not be repeated for credit)
HUM 2213 British and American Literature 2
HUM 2332 American History: From Reconstruction to the Present
HUM 2552 Survey of Modern and Contemporary Philosophy
Electives
Students choose technical and restricted electives relative to their area of interest. A list of approved electives is available from the department. Areas of interest may include biomechanics; biomedical instrumentation, imaging, or computational or neural engineering; biomaterials; or tissue engineering. Only one 3000-level course may be used as a technical elective.
Students interested in or planning to attend medical school are recommended to use CHM 2002 Organic Chemistry 2, CHM 2011 Organic Chemistry Laboratory 1, BIO 4010 Biochemistry 1, PSY 1411 Introduction to Psychology, and one Psychology elective in consultation with the premedical director for their Technical and Social Science electives.
Program Outcome
Educational Objectives
The educational objectives of the biomedical engineering program are that a few years after graduation, alumni can demonstrate they will (1) function in a technically competent manner to address challenges in biomedical engineering; (2) use their broad-based interdisciplinary education and effective communication skills to advance in their profession; (3) be prepared for successful advanced study in biomedical engineering or entry to graduate professional programs such as medicine, dentistry or business; and (4) be engaged in the design of biomedical products, processes, and systems within the context of ethical, societal and environmental factors.
Career Opportunities
Career Outlook
The US Department of Labor Bureau of Labor Statistics (BLS) publishes a resource called the Occupational Outlook Handbook that provides detailed information about hundreds of jobs, including data about median pay, projected growth in employment, and specifics about what the jobs entail and prerequisites.
According to the labor bureau, the employment of biomedical engineers is projected to grow by 62% through 2020; this is mostly due to our aging baby-boomer population and their demand for medical devices and procedures to maintain healthy, active lifestyles. Check the handbook for complete information on the many careers in biomedical engineering.
Another excellent source of information about employment choices is available from the Biomedical Engineering Career Alliance. The alliance is a nonprofit organization and seeks to facilitate interactions between biomedical engineering/bioengineering programs and industry, connecting biomedical engineering students with prospective employers.
English Language Requirements
Certify your English proficiency with the Duolingo English Test! The DET is a convenient, fast, and affordable online English test accepted by over 4,000 universities (like this one) around the world.