Certificate in
IV Therapy, Health Certificate
Flint Hills Technical College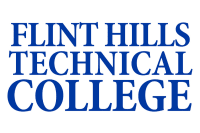 Scholarships
Explore scholarship opportunities to help fund your studies
Introduction
Those who already have an LPN certification can advance their skills with a certification in IV Therapy. This online two-credit-hour course, with an on-campus clinical/final exam day, provides students with the information needed to understand IV therapy principles and the knowledge, skills, and competency for safely administering IV fluids as defined in K.A.R. 60-16-102.
This is a pass/fail course based on completing the online content, a successful clinical and final exam score. Students must have a current Licensed Practical Nurse (LPN) certification before enrolling in this program.
The students of this hybrid course will gain knowledge, skills, and competency in administering IV fluids. The curriculum follows the requirements set out by the Kansas State Board of Nursing. The final exam and the clinical component are done at the College by specific Nursing faculty. The student will learn the technical skills of IV therapy and the equipment, medications, and fluids, complications and legal aspects, and appropriate documentation for the IV Therapy procedure.