MSc in
MSc in Therapeutic Technologies
School of Life Sciences FHNW, University of Applied Sciences and Arts Northwestern Switzerland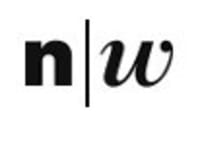 Scholarships
Explore scholarship opportunities to help fund your studies
Introduction
MSc in Therapeutic Technologies (Medtech, Biomedical IT, Pharma technology)
Qualified experts for the growing life sciences market

The MSc study programme gives graduates specialist knowledge enabling them to integrate quickly and effectively into the global industrial life sciences sector and to plan their next career step. MSc graduates in life sciences have a broad training and in-depth knowledge, combined with ample practical experience. During the eight months of their MSc thesis, they have demonstrated that they can work independently on demanding projects.

Therapeutic Technologies
Pharmaceutical technologies and medical engineering for disease treatment.

The major in Therapeutic Technologies offers an innovative and in-depth engineering-based training in pharma technology, medical technology, and biomedical IT.

Students will learn to design and develop engineering-based solutions. In pharma technology, the formulation of active compounds, their distribution in the human body, as well as drug targeting, is taught. Students also learn how drugs are manufactured in an industrial setting. In the field of medical engineering, the main subjects covered are medical data analysis, the development of medical systems, medical imaging, implant development and the use and surface characterization of biomaterials.

Start and Duration of Programme
The studies start in the autumn semester (calendar week 38). It is also possible to start the studies in spring (calendar week 8). The full-time study programme lasts three semesters. Part-time study is possible. Following consultation with the study advisor, it may be possible to complete part of the studies at a foreign institute of higher education.

Admission
As a rule, outstanding bachelor's degree qualifications are accepted for the Master programme. The programme is entirely in English. This requires that besides the technical and scientific skills the applicants must be able to read scientific articles and books, to follow the lectures, to participate in discussions and be able to write the thesis in English on their own.

Completion
Successful completion of the course (MSc in Therapeutic Technologies) leads to the award of the prestigious title "Master of Science", recognized around the world.