PhD in
PhD in Immunology
Charles University Third Faculty of Medicine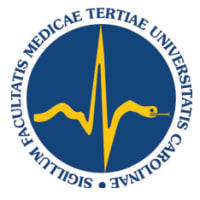 Introduction
The study program investigates the mechanisms of immune responses at the cellular and molecular level, under normal and pathological conditions.
The study program is carried out in collaboration with the Institute of Molecular Genetics and the Institute of Microbiology of the Academy of Sciences of the Czech Republic.
Career Opportunities
Immunology is a field of science concerned with the study of the immune system and mechanisms regulating immune reactions. A graduate that has finished the Ph.D. program in immunology has acquired extensive theoretical and practical knowledge in immunology and cellular and molecular biology. Their training includes interdisciplinary education ranging from biology to biochemistry and the problems of clinically important diseases of the immune system. Graduates are capable of independent research work and have mastered a broad range of methods in the fields of gene expression, proteomics, tissue culture, and analysis of samples and biological materials. They readily find positions in academic and corporate laboratories of basic and applied research as well as in clinical establishments.