PhD in
PhD in Parasitology
Charles University First Faculty of Medicine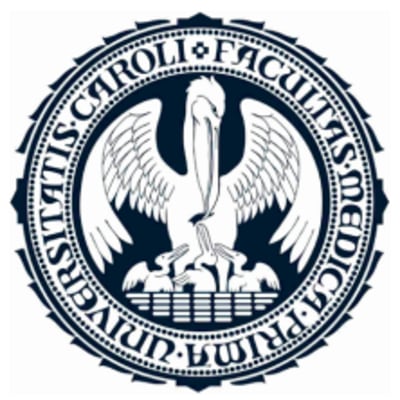 Key Information
---
Campus location
Prague, Czech Republic
Study format
Blended, On-Campus
Tuition fees
CZK 150,000 / per year *
Application deadline
Request info
Earliest start date
Request info
* online application fee: 720 CZK
Introduction
Parasitology is a complex scientific discipline dealing with various aspects of the relationship between a parasite and a host. The Doctoral Study Program (DSP) Parasitology is focused on the study of the biology of parasitic protozoa, helminths, and arthropods, at the level of whole organisms, cells, and molecules with an emphasis on parasites interactions with hosts. The DSP Parasitology is based on, follows, and combines both, systematic and ecological disciplines focused on (totally or partially) various parasitological pathogenic agents. The DSP Parasitology combines various methodological approaches such as immunology, cell, and molecular biology, biochemistry, epidemiology, diversity, and phylogeny of parasitic organisms. The DSP Parasitology is designed to familiarize students with various aspects of parasitism and the application of parasitology in veterinary and human medicine.
The DSP Parasitology aims to deepen the knowledge especially in the field of parasitology, and to develop students' ability to creative scientific thinking, which is also a prerequisite for further education in related fields such as immunology, biochemistry, cell, and molecular biology, microbiology. The emphasis is put on independent scientific work and development of the ability to critically evaluate, formulate, present and publish the achieved results. The DSP Parasitology will allow doctoral students to devote sufficient time not only to study but also to demanding experimental work; as well as to at least a three-month internship abroad and to defend a dissertation work (a doctoral thesis) based on high-quality publications in international journals.
According to article 3, paragraph 1, second sentence of the Code of Admission Procedure of Charles University, this program of study is offered without specialization.
Career Opportunities
The graduate's profile of the Doctoral Study Program (DSP) Parasitology is largely determined by the specific objectives of the doctoral thesis, which determines the nature of the training for independent scientific work or for practice in the field. The graduate has expertise in various parasitic organisms (e.g., protozoa, helminths, arthropods), especially their molecular biology, immunology, and biochemistry, as well as their pathogenicity or epidemiology, all with an emphasis on host-parasite interaction. The graduate is able to solve theoretical and practical problems related to the research on parasites and parasitic diseases at a multidisciplinary level, both in basic and applied research. Is well versed in the issues connected with the doctoral thesis and am able to solve theoretical and practical problems related to parasites at the multidisciplinary level. The graduate is able to discuss with experts at the international level and to present achieved results in international journals and at scientific meetings. Is able to participate in international projects focused on parasitology or related disciplines and are ready to work at universities and research institutes, in the education sector, health care or veterinary medicine, but also in state/governmental administration or in private (e.g., pharmaceutical or biotechnology companies), both in the Czech Republic and abroad.