PhD in
PhD in Nutritional and Metabolic Sciences
Charles University First Faculty of Medicine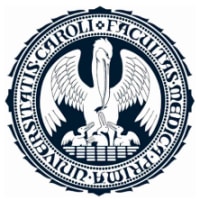 Introduction
The professional profile of the study program is the clinical nutrition of the metabolism. It builds upon the basic medical education and Master's study program Nutrition Specialist (clinical nutritional therapist), which is accredited by the faculty.
The goal of the doctoral study program Nutritional and Metabolic Sciences is the training of specialists with deep knowledge of nutrition and metabolism. This includes knowledge from wide areas of clinical nutrition, diets, metabolism, physiological and pathophysiological effects of nutrients, including deep knowledge of their properties.
According to article 3, paragraph 1, second sentence of the Code of Admission Procedure of Charles University, this program of study is offered without specialization.
Career Opportunities
Students of the doctoral study program will gain a deep understanding of the field and its anchoring in theory and its interventions. The combination of the pillars of the study aims to provide the graduates of the program with expertise for transdisciplinary scientific research applied in this field. thanks to this, among other things, the graduates of the program will be well prepared for the needs of practice in the field of science and research, as well as for expert positions in the public and private sector. Their transdisciplinary background will enable them to work with colleagues from a wide range of disciplines, communicate the results of their research to managers and decision decision-makers 'at the (inter) departmental level, and take up, for example, high-level leadership positions researchers at domestic or foreign workplaces.
The study is adapted to the needs of current international research in the field of Nutritional and Metabolic Sciences and thus reflects the current level of knowledge and research in the field.