PhD in
PhD in Immunology
Charles University First Faculty of Medicine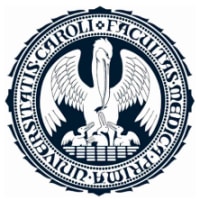 Introduction
Immunology is a dynamically evolving discipline integrating the knowledge of molecular and cell biology, physiology, histology, and functional morphology (in the context of evolution and ontogenesis) relevant to the immune system, a self-defense unit composed of functionally interacting molecules, cells, and tissues involved in immune responses. Immunology outputs show a major impact in a multitude of biomedical fields today. Topics such as transplantation, allergy, immune deficiency, autoimmunity, immunosuppression, immunotherapy, or anti-tumor immunity are typical areas of interest to immunologists. Immunology covers all levels of biological knowledge from molecules (cytokines, immunoglobulins, receptors, signaling molecules), cells (a wide array of immunocompetent cells), whole organisms (having transgenic animal models in use and interaction with the immune system is being investigated), and communities (evolution of immune mechanisms, e.g. frequencies of different alleles regulating the immune response within a population). Clinical immunology is an important emancipated immunology specialization, for which the human immune system is the object of studies, and understanding the mechanism of its action leads to the development of potential therapeutic applications.
According to article 3, paragraph 1, second sentence of the Code of Admission Procedure of Charles University, this program of study is offered without specialization.
Curriculum
Typically, a four-year postgraduate's study of immunology deepens the master's education having more specialized lectures and mainly by intensive scientific education by the supervisor. Courses and lectures are provided by specialists from the Faculty of Science and Faculties of Medicine of Charles University and, to a great extent, experts from the institutes of the Academy of Sciences of the Czech Republic (mainly IMG and IM). Students are conducting doctoral theses, in these institutions mainly, but also in hospitals, clinical laboratories, or private companies - biotechnology development centers. Students are repeatedly reporting their progress of their doctoral theses at conferences, as of a poster or an oral presentation. For their projects, students can receive support through various grant calls. They learn about the international dimension of scientific cooperation in foreign laboratories. The output of scientific activities associated with the elaboration of doctoral theses is numerous posters and presentations at international conferences and publications in international impacted journals. The key activity of the Immunology program guarantor, as well as the immunologists at the Faculty of Science, is student project supervision, stimulation of their independent experimental work, and critical evaluation of the primary literature. In order to achieve that, we provide the course Advances in Immunology (in English).
Career Opportunities
Our graduate has an excellent knowledge of modern immunology, ranging from theoretical molecular and cellular bases, through practical methodological aspects of experimental immunology, to the basics of clinical immunology. In addition to specialized knowledge of immunology in the strict sense, they also acquire good theoretical knowledge and basic practical experimental skills in related fields of molecular and cell biology, biochemistry, and microbiology. After defending the doctoral thesis, students are familiar with specialized experimental methods, tools for critical evaluation of literature, and with general principles of ethics and scientific work soft skills. Graduates are able to solve both theoretical and practical problems they encounter in their research activities. They communicate fluently in advanced scientific English terms and are able to communicate their own expertise to the international community.
Graduates typically apply their education in academic environments to solve scientific and research tasks, in the medical environment as members of research teams and diagnostic laboratories, and, last but not least in applied research in various positions of biotechnology companies.