PhD in
PhD in Biomedical Informatics
Charles University First Faculty of Medicine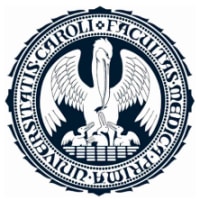 Introduction
Biomedical informatics is a rapidly developing field whose content matter is, above all, the use of computers and information technologies (IT), system approach, statistics and epidemiology, and mathematical methodologies in medicine.
Biomedical informatics is experiencing permanent development, and at present, it is focused on these major problem areas: the area of support to clinical decision-making, biomedical statistics, robotics, computer modeling, image processing; and the area of medical information systems. In clinical medicine, it means the following areas: clinical computing, analyses of images, issues of biosignal, computer modeling, artificial intelligence (including expert systems), support of decision-making, issues of statistics and biometrics, classification in medicine, computers in operating the devices, robotic and artificial organs. In the areas of information systems, the issues of their implementation in health care settings are tackled as well as specific questions of data protection and ethical problems and creation of hospital information systems. In the areas of theoretical medicine, it is mainly about modeling physiologic functions and issues of bioinformatics.
According to article 3, paragraph 1, second sentence of the Code of Admission Procedure of Charles University, this program of study is offered without specialization.
Career Opportunities
A graduate of the Doctoral Program Biomedical informatics acquired a comprehensive education aiming to achieve transdisciplinary research excellence (i) in informatics (ii) in biomedical applications of informatics. He or she gained advanced knowledge and skills in information science, system science, analysis of images and biosignals, information systems, mathematical modeling, and biostatistics. Graduates are able to apply this knowledge in e-health, medical imaging, bioinformatics, in design and analysis of clinical trials, in optimization of control processes in health care and healthcare economics. Graduate of a doctoral program gained a deep understanding of the field and its anchoring, in theory, practice, and its interventions, in the context of health care and biomedical research.
The combination of these pillars of study will provide graduates with a program of expertise in transdisciplinary research applied to clinical evaluation and effectiveness assessment. This makes program graduates well prepared for the needs of science and research, as well as expert positions in the public and private sectors. Their transdisciplinary backgrounds enable them to work with colleagues from a wide range of disciplines, communicate the results of their research to managers and decision-makers at the inter-departmental level, and take leadership positions at a high level of expertise.