Certificate in
Graduate Certificate in Enhanced Practice for Internationally Educated Nurses
Conestoga College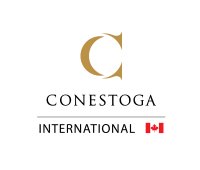 Introduction
The two-year graduate certificate program is designed for internationally educated nurses with a four-year bachelor's degree in nursing. The program focuses on providing essential nursing knowledge and skills required to practice within the Canadian healthcare system, with a special emphasis on caring for seniors throughout the continuum of care.
The program features active learning environments, including nursing laboratories and immersive simulation suites, and emphasizes professional practices, including nursing assessment, intervention, care planning, and evidence-informed decision making.
The program is based on the College of Nurses of Ontario's professional standards and entry-to-practice competencies for Registered Nurses. Students will learn Canadian nursing practices through various evaluation methodologies, such as case studies, projects, presentations, and simulated patient encounters.
The program provides over 400 placement hours in diverse healthcare settings, including medicine, surgery, complex continuing care, and long-term care, and also includes NCLEX and OSCE style courses to prepare students for the nursing registration examination.
Scholarships and Funding
The Ontario Student Assistance Program (OSAP) is a needs-based program designed to help Ontario students cover the cost of post-secondary education. Funded by the federal and provincial governments, OSAP is intended to promote equality of opportunity for post-secondary studies through direct financial assistance for educational costs and living expenses. These interest-free loans are intended to supplement your financial resources and those of your family. The majority of students apply for loan assistance via the OSAP website. Students can also print the application booklet through the OSAP website.
Curriculum
Level 1
College Reading & Writing Skills COMM1085
Conestoga 101 CON0101
Mental Health First Aid HEAL1811
Gentle Persuasive Approaches (GPA) HEAL1896
Professional Nursing Practice in the Canadian Health Care System NURS8015
Enriched Assessment Skills NURS8347
Clinical Care Lab and Simulation NURS8357
Pharmacology and Pathophysiology I NURS8702
Safety in the Workplace OHS1320
Level 2
Fundamentals of Communication and Conduct for Canadian Nursing Practice COMM8290
Field Placement I (Enhanced Practice for Internationally Educated Nurses) FPLT8290
Nursing Theory and Research NURS1510
Pharmacology and Pathophysiology II NURS8765
Level 3
Field Placement II (Enhanced Practice for Internationally Educated Nurses) FPLT8320
Seniors Care in the Canadian Health Care System NURS8686
Professional Practice and Simulation NURS8845
Living with Chronic Illness and Comprehensive Geriatric Assessment NURS8855
Policy & Advocacy: Throughout the Lifespan and Across the Continuum of Care NURS8945
Care of the Person and Family at the End of Life NURS8965
Level 4
Field Placement III (Enhanced Practice for Internationally Educated Nurses) FPLT8330
NCLEX Preparation NURS8375
Achieving Success in Your Health Care Career NURS8580
Community Nursing and Service Learning NURS8865
Leadership, Management and Trends in Nursing Practice NURS8875
Objective Structured Clinical Examination (OSCE) Preparation NURS8885
Program Outcome
Conduct comprehensive assessments to plan individualized care supporting health promotion and disease prevention in complex and non-routine patient environments.
Integrate evidence-informed research, theory, and critical inquiry within the context of the Canadian health-care system to inform nursing practice and advance clinical judgement.
Model personal and professional responsibility, accountability, self-regulation, and ethical practice as a Registered Nurse when caring for clients and their families to meet
Canadian nursing regulatory standards, practices, and legislation.
Communicate effectively with diverse populations and the healthcare team to form partnerships and improve health outcomes for individuals, families, groups and communities.
Integrate and promote best practices and approaches in relation to the gerontological population within the Canadian healthcare system to plan and deliver nursing care.
Use knowledge from social and health sciences to assess, plan, implement, and evaluate nursing care across the lifespan and within the continuum of care.
Use leadership frameworks to influence positive change related to social justice, health equity, and public policy at the individual, organizational, and healthcare system levels.
Outline local community and provincial health care system resources and options to support decision-making and the implementation of nursing interventions.
Establish education objectives to support career growth as a nurse in Ontario.
Demonstrate entry-level Registered Nurse competencies in the Canadian health care system to provide client-centered care.
Advocate for client, self and the nursing profession by implementing strategies to provide safe and quality nursing care.
Integrate principles and philosophy of end of life care to support the client and their families through the experience of death and dying.
Career Opportunities
Graduates of this certificate program will gain valuable experience through theoretical courses and field placements in preparation to write the Canadian national licensing exam for nurses.
For more details on related occupations, job market information and career opportunities, see the Government of Canada website.