Pre-Med in
Pre-Medical and Pre-Health Professions Program
Canisius College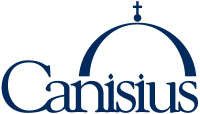 Introduction
Study in pre-medical and pre-health to set the foundation for the challenges of medical or dental school, or other graduate-level education in the health professions. Prepare to enter the many fields of medicine and health such as allopathic and osteopathic medicine, dentistry, podiatry, optometry, physician assistant, pharmacy, and veterinary medicine, among others.
It is important to understand that Pre-Med/Health Professions is a support program and not an academic major. If you are interested in careers in medicine and other health disciplines you can major in biology, chemistry, or biochemistry, or academic areas such as psychology, mathematics, English, and philosophy, for example. Learn through a strong curriculum, careful advising, and valuable clinical and research experiences to help you gain admission to your chosen medical or health professional school.
An extensive alumni network and an active 50-member Medical Advisory Board provide you with shadowing, internship, and mentoring opportunities. Gain acceptance to a number of different professional schools as early as your sophomore year.
Distinctions
You can consider a joint degree program with professional schools such as Lake Erie College of Osteopathic Medicine, LECOM School of Dental Medicine, University at Buffalo School of Pharmacy, and SUNY State College of Optometry.
Curriculum
The Dr. George E. Schreiner '43 Pre-Medical Center has been established to enhance the quality of the undergraduate experience for students who wish to enter the range of health professions including medicine (allopathic and osteopathic), dentistry, podiatry, optometry, physician assistant, pharmacy, physical therapy, occupational therapy, chiropractic, nursing, public health, and veterinary medicine, among many others. For assistance in preparing for health professions not specifically detailed in this catalog, please contact the Program Director. The Pre-Medical Center supports students through one-on-one advising, hosting seminars to support students learning about various health careers and professional schools, connecting students with shadowing and volunteer activities, and assisting students with the application process to gain entry into professional schools.
It is important to understand that Pre-Med/Health Sciences is a support program and not an academic major. Students interested in careers in medicine and other health professions may major in any academic area they choose. While students frequently major in biology, chemistry, biochemistry, or psychology, students also major in Spanish, mathematics, history, English, management, and philosophy, among others. Further information can be found in the catalog sections for each major. Along with their academic major requirements, students complete specific prerequisite courses for their health professional schools of choice. In addition to our rigorous science prerequisites, all professional programs require a broad liberal arts education which is achieved through the Core Curriculum or the All-College Honors Program. Specific requirements vary from one professional school to another so it is important for students to utilize the advising services of the Pre-Medical Center beginning in their first college year or as soon as they become interested in pursuing a health profession.
Advisement
All pre-med/pre-health students should register with the Pre-Med Center upon arrival at Canisius in their first year. Additionally, students who develop an interest in the health professions after beginning their studies at Canisius are able to register with the Pre-Med Center at any time. Pre-Med advisors assist students in all aspects of their preparation for entry into the health professions and serve in addition to academic major advisors. All students should work closely with the advisor in their major and the Pre-Med Advisor in discussing career expectations, choosing major electives, developing their entire academic program, and planning co-curricular or supplemental academic experiences. This process should start as early as possible. The Pre-Med advisors assist students in completing appropriate documentation each year to maintain good standing in the Pre-Med/Pre-Health program.
Qualifications
To meet minimal requirements for most health professions, students must maintain a minimum GPA of 3.0. Students with a GPA lower than this should contact the Program Director for assistance. Higher GPAs are needed to be competitive applicants for most health professions with many programs looking for a GPA of 3.6. Science GPAs are often evaluated separately and must also be competitive. Competitive scores on professional exams (MCAT, DAT, GRE, PCAT, OAT, etc.), demonstrated commitment to serving others, and thorough exploration and understanding of the desired profession are also critical. Full understanding of the profession includes multiple shadowing experiences with different professionals over time and either volunteer or paid clinical experiences. The Pre-Medical Center will help students plan appropriately for each of these qualifications. Students interested in pursuing professional school in any health profession should be highly engaged in campus activities, particularly the student clubs and other activities curated by the Pre-Medical Center. Special academic seminars, internships, and medical travel opportunities are also available.