Bachelor in
BOptom (Hons) in Optometry
Anglia Ruskin University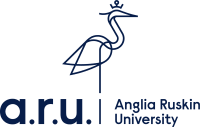 Introduction
Take the first steps towards a career as an optometrist by studying for our General Optical Council accredited 3-year degree in Cambridge.
Please note that the General Optical Council (GOC) has revised the standards for Optometry and this BOptom may be replaced by a 4-year integrated Masters course starting in September 2023.
As a BOptom (Hons) Optometry student at ARU, you'll study in our specialist eye care facilities, learning how to perform eye examinations, diagnose sight problems, improve people's vision and manage a range of eye conditions.
You'll spend much of your time in our University Eye Clinic. A working clinic that's open to the public, it boasts 16 fully-equipped testing rooms and the latest optometric equipment such as an optical coherence tomographer, video slitlamps, and videokeratoscopes.
With support from expert tutors and the chance to gain work experience, this is the perfect place to train as an optometrist.
What does an Optometry degree involve?
Qualified optometrists are hands-on, spending lots of time examining patients and managing their visual needs and eye health. And we know that it's important for you to gain this kind of practical experience.
That's why more than 50% of your learning time is spent in clinical and lab sessions, practical demonstrations, and our University Eye Clinic.
There's the chance to visit local hospital clinics too and get work experience in the community, spending time with eye care charities such as Cam Sight.
In the lecture theatre, we're often joined by visiting professors, orthoptists and optometrists working in diabetic clinics, hospitals and their own practices. They'll share their professional insights – as will our expert tutors, who are trained optometrists and dispensing opticians.
As a BOptom (Hons) Optometry graduate, you'll be ready to take on a pre-registration clinical placement before registering as a fully-qualified optometrist.
What's the difference between an optometrist, an ophthalmologist, an optician and an orthoptist?
In the UK, an optometrist can examine the eyes and is trained to recognise abnormalities. They can prescribe glasses or contact lenses, offer clinical advice and refer patients for further treatment relating to their eyes. They are also known as ophthalmic opticians.
An ophthalmologist is a doctor who has completed their seven years of basic and foundation medical training then further training specialising in medical and surgical care of the eyes.
An orthoptist specialises in diagnosing and non-surgically managing squints and eye movement disorders.
A dispensing optician cannot examine the eyes but can advise on and fit glasses and lenses. We offer a foundation degree to become a dispensing optician.
How long is an optometry degree?
This bachelor's degree in optometry lasts for three years. Other UK optometry schools call their undergraduate optometry degree a BSc in Optometry – these courses are equivalent.
Please note that the General Optical Council (GOC) has revised the standards for Optometry and this BOptom may be replaced by a 4-year integrated Masters course starting in 2023. The details of such a course will not be known until at least September 2022.
All module, fee and entry requirement information is subject to change and will be published as soon as these are known. The module, fee and entry requirement information is for 2022 entry and is subject to change as noted above.
The University reserves the right to alter or withdraw courses at any time.
Is Optometry hard to study?
You need to have high grades to study an Optometry course, and the A-levels needed for Optometry are outlined here. We're proud that all of our Optometry graduates go on to highly skilled work. Who better to get a sense of the course than our current students? You can read a list of blogs by our Optometry students here.
Are optometrists doctors?
No, in the UK an optometry degree does not make you a doctor - an ophthalmologist is a doctor who has undergone full medical training. For students who complete their first year of BOptom Optometry, there may be the opportunity to transfer to Year 1 of MBChB Medicine.
Other countries call an optometrist a "Doctor of Optometry", and there is a postgraduate qualification called that in the UK, but this title is not that of a medical doctor.
Curriculum
Year 1
Geometrical and Visual Optics
Clinical Optometry 1- Introduction to Optometric Practice
Human and Ocular Anatomy
Theoretical and Practical Ophthalmic Lenses
Optical Professionalism
Year 2
Clinical Optometry 2 - Skills for Optometric Practice
Pharmacology and Pathology
Monocular, Binocular and Paediatric Vision
Introduction to Ocular Disease
Clinical Optometry 3 - Introduction to Professional Practice
Year 3
Undergraduate Major Project
Clinical Optometry 5 - Professional Practice
Clinical Optometry 6 - Advanced Contact Lens Practice
Optometry, Society and Environment
Clinical Optometry 4 - Advanced Optometric Practice
Career Opportunities
As our Optometry degree is fully accredited by the General Optical Council, you can join The College of Optometrists' scheme for registration once you graduate.
Optometry students will need to accumulate 360 credits (usually over three years of study) and have an award classification of at least 2:2 to be eligible for BOptom (Hons). For a lower degree classification, a BSc (Hons) in Applied Vision Sciences or BSc in Applied Vision Sciences will be awarded, but this will not allow you entry into the Optometry Scheme for Registration.
Once you're a registered optometrist, you could go on to work in your own practice, a hospital, or an international optical company. You could also take the first step towards becoming an academic or a researcher with our postgraduate research degree. Please take advantage of our Alumni Scholarship and get a discount on your fees.
For students who complete their first year of BOptom Optometry to an exceptionally high standard, there may be the opportunity to transfer to Year 1 of MBChB Medicine. We encourage your interest in studying medicine, but it should be noted that this is a highly competitive route and there is limited availability.
English Language Requirements
Certify your English proficiency with the Duolingo English Test! The DET is a convenient, fast, and affordable online English test accepted by over 4,000 universities (like this one) around the world.