Courses in
Course in Moxacology – Heat Sensitive Moxibustion
Alberta College Of Acupuncture And Traditional Chinese Medicine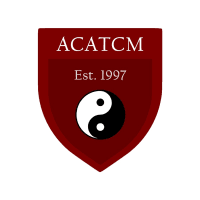 Introduction
This three-day intensive study is a comprehensive training course design to teach students the essential theories within Heat Sensitive Moxibustion. Students will learn a brief history of moxibustion and the formation of the Heat Sensitive Moxibustion system. Moxa-point detection and theory will be emphasized with hands-on practice using patented smoke and odor eliminating technology. Students must become familiar with moxa-Qi sensations and how to achieve them on actual people.
The course will then shift focus to the treatment of the following sixteen major conditions:
Functional Constipation
Bronchial Asthma
Irritable Bowel Syndrome
Primary Dysmenorrhea
Chronic PID
Impotence
Chronic Prostatitis
Facial Paralysis
Post- Herpetic Neuralgia
Functional Indigestion
Insomnia
Allergic Rhinitis
Cervical Spondylosis
Lumbar Disc Herniation
Periarthritis of the Shoulder
Osteoarthritis of the Knee
An in-depth analysis of TCM syndromes, moxa-points, treatment strategies, and treatment plans will be discussed for each disease. Students will have abundant opportunities to ask questions about the conditions and share personal experiences and difficulties encountered with previous case files.
Day three of the course will focus on moxibustion treatments, where the students will become the intern doctors for volunteer patients under the careful guidance of moxibustion experts.
Moxibustion is an ancient form of treatment within the Traditional Chinese Medicine (TCM) system, which involves the combustion of the herb Artemesia argyi (Chinese Mugwort, "Aiye") over the surface of the skin. This therapy has been used to treat and prevent disease in China for thousands of years. The classic texts of TCM have numerous references to the legendary effects of moxibustion to treat incurable diseases. However, the modern-day application of moxibustion is not very prominent, even in China. Practitioners are not reaching the results the ancients of China were achieving, and thus moxibustion is not as emphasized in Chinese Medicine training and practice.
In addition to being a unique treatment method, Heat Sensitive Moxibustion is also a powerful tool for disease prevention and overall health maintenance.