Program Description
Immunology is a field of science concerned with the study of the immune system and mechanisms regulating immune reactions. A graduate that has finished the Ph.D. program in immunology has acquired extensive theoretical and practical knowledge in immunology and cellular and molecular biology. Their training includes interdisciplinary education ranging from biology to biochemistry and the problems of clinically important diseases of the immune system. Graduates are capable of independent research work and have mastered a broad range of methods in the fields of gene expression, proteomics, tissue culture and analysis of samples and biological materials. They readily find positions in academic and corporate laboratories of basic and applied research as well as in clinical establishments.

Further Information: http://dspb.avcr.cz/

Description of verification and evaluation criteria
During the entrance examination, the candidate must demonstrate technical and linguistic skills to study the given field along with attributes necessary for scientific work. The entrance examination also takes into account the interest of the candidate in pursuing specific doctoral work with a particular supervisor and the candidate's ability to handle this topic.
The maximum score of the examination is 100 points.
All applicants scoring at least 50 points on the entrance examination will be admitted for study.

Conditions for admission
Admission to Doctoral studies is conditioned by successful completion of a Master's study program.
| | |
| --- | --- |
| Verification method: | entrance exam |
| Confirmation date (of entrance exam) | from: 17.06.2019 Until: 28.06.2019 |
| Alternative date (of entrance exam) | from: 08.07.2019 Until: 19.07.2019 |

Recommended literature, sample questions
Further Information: http://dspb.avcr.cz/
Last updated Dec 2018
About the School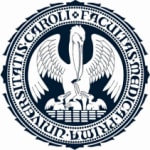 Charles University in Prague, First Faculty of Medicine: Academic Research is all about to change
Charles University in Prague, First Faculty of Medicine: Academic Research is all about to change
Read less