PhD in Human Physiology and Pathophysiology
Home ›
PhD ›
PhD in Human Physiology and Pathophysiology
Program Description
Doctoral (Ph.D.) study program in Human Physiology and Pathophysiology provides an introduction into the methodology of scientific work with special interest at the characterization of function and regulatory mechanisms of the human body in the healthy and diseased organism. Study of molecular mechanisms predominates with the aim to use theoretical findings in the prevention, therapy, diagnostics, and rehabilitation of human diseases and disorders. Standard and international alignment is confirmed by the state examination in the field of specialization and the defense of thesis which reflects graduate's knowledge in his specialization, level of mastering modern methodology, and his invention in the solution of scientific problems. The program is linked to many fields of clinical medicine. The standard length of study is four (4) years.

Further Information: http://dspb.avcr.cz/

Description of verification and evaluation criteria
Criteria of evaluation:
The proposal of the intended Supervising Tutor or Consulting Tutor should be discussed and recommended by the Field Board in advance (see the database of Supervising Tutor of Field Board 05).
The draft abstract must be in keeping with the focus of the Field Board.
The financial coverage of the proposed scientific program should be discussed in advance.
The research performed should be discussed in advance with the management of the Supervising Tutor's institution or other research institution.
It must meet the standards of ethics.

Conditions for admission
Admission to Doctoral studies is conditioned by successful completion of a Master's study program.
| | |
| --- | --- |
| Verification method: | entrance exam |
| Confirmation date (of entrance exam) | from: 03.06.2019 Until: 03.06.2019 |
| Alternative date (of entrance exam) | from: 24.06.2019 Until: 24.06.2019 |
Last updated Dec 2018
About the School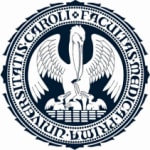 Charles University in Prague, First Faculty of Medicine: Academic Research is all about to change
Charles University in Prague, First Faculty of Medicine: Academic Research is all about to change
Read less