Read more about this program on the school's website
Program Description
6-year degree course in Medicine and Surgery taught exclusively in English. From the first year, theoretical interdisciplinary modules are integrated with hands-on experience and simulation activities, with clerkships commencing in the 3rd year.
150 places are annually available for the Medicine course: 100 places available for European students and 50 places available for non-European students.
The degree program in Medicine and Surgery at Humanitas University lasts 6 years and is taught in English. Students can meet up with fellow undergraduates from over 20 countries worldwide. After obtaining a degree in Medicine, graduates can sit the state exam to enroll in the professional register and take the exam to enter a Medical Specialty School.
From the very first year, theoretical and practical competencies can be acquired thanks to the multidisciplinary modules combined with practical training and simulation activities, carried out under the guidance of professors and researchers with international experience – including 3 Noble Prize Winners – and 150 doctors, who also work as tutors and members of the teaching community. An International Advisory Board supports the University in its educational and training goals.
Starting from the third-year students will start their clinical training at the various Humanitas Hospitals under the supervision of specialized tutors, who follow undergraduates through their clinical practice. Students can also join the Virgilio Programme, dedicated to biomedical research. The program allows for the integration of their curriculum with inter-disciplinary seminars, interactive teaching activities and laboratory experience – one month a year – to enable active participation in scientific research.
Future doctors can also enjoy the benefits of a period abroad thanks to travel grants and the Erasmus program. Conferences and seminars with Italian and internationally renowned doctors and researchers are organized to promote cultural awareness and support professional academic growth.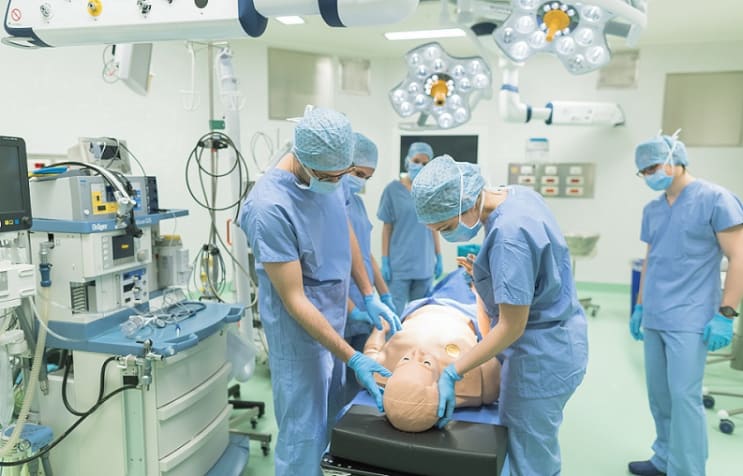 The course is characterized by a multidisciplinary and integrated approach to teaching, with a total of 360 credits and 29 examinations, distributed into 12 semesters.
Among the teaching methods, particular relevance is given to interactive teaching, which mostly consists of group activities and team-work coordinated by a tutor. Examples of such methods are Problem Based Learning, Case Method, Problem Solving, Concept Maps, and Portfolios.
First Year
Second Year
Third Year

Principles of the living matter
Building bodies
Being a medical doctor
The cell: molecules and processes
Body architecture

Body at work 1
Mechanism of diseases
Body at work 2

Communication skills
Foundations for system diseases
System diseases 1
System diseases 2
Head and neck
Biostatistics

Fourth Year
Fifth Year
Sixth Year

Communication skills
System diseases 3
Bone and joint diseases
ICT for medicine
Infectious diseases
Pathology
Clinical immunology and dermatology
Public health and environmental medicine

Patient management
Communication skills
Mental health
Clinical neuroscience
Neuropharmacology
Obstetrics and gynecology
Pediatrics
Oncology

Emergencies
Forensic medicine
Patient management
Propaedeutic prerequisites
To take the following examination(s)The following exams must have been passed:
The cell: molecules and processes
Principles of the living matter
Body architecture
Building bodies: from gametes to organs
Body at work 1 and 2

Building bodies: from gamets to organs
Body architecture
The cell: molecules and processes
Principles of the living matter
Mechanism of diseases
Body at work 1 and 2

System diseases 1,2 and 3

Mechanism of diseases
Foundations for system diseases

Clinical neuroscience
Head and neck
Pediatrics

Infectious diseases
System diseases 1,2 and 3
Oncology

Communication skills
Being a medical doctor
Patient management

Biostatistics
System diseases 1,2 and 3
Clinical immunology and dermatology
Infectious diseases
Bone and joint diseases
Clinical neuroscience
Pathology
Neuropharmacology
Oncology

Emergencies
Particular attention is also paid to vocational training in order to promote the acquisition of specific vocational skills. This approach allows students to fully integrate theory and practice, developing critical and autonomous reasoning.
Students are also encouraged to attend internal seminars and conferences, participate in research activities and experiences abroad through the Erasmus program or other international mobility options.
Admissions
The admission to the Degree Course in Medicine and Surgery is subject to a selection through Humanitas University Admissions Tests. The 2020 test will take place on 14 February for both European and non-European students.
150 places available: 100 places for European Students and 50 for Non-European Students.
The HUMAT Test
HUMAT: the first step into your medical career. It tests what you can do, not what you know. For fair entry selection to medical school.
Through its new admission test HUMAT, Humanitas University wants to identify talented students that independently from their diverse educational background possess abilities in scientific thinking, critical thinking and have a solid academic literacy.
The test seeks to select students with the potential for a successful career in medicine.
The new test does not, therefore, evaluate previous knowledge but a set of skills and abilities relevant to:
face the academic requirements of the degree course/course of study,
foster the emergence and progression of scientific reasoning
sustain meaningful and self-regulated learning
promote correct decision-making processes
In the HUMAT test students are required to answer 60 multiple-choice questions with five response options in 120 minutes.
The test is composed of two sections:
Scientific thinking
Academic literacy/Critical Thinking
Non-EU Admissions requirements
have non-EU citizenship***
have NO additional Italian citizenship
do not live in Italy
***Please note that citizens of the United Kingdom, Norway, Iceland, Liechtenstein, Switzerland and the Republic of San Marino are equated to European students.
Minimum Entry Requirements
a Secondary School Diploma or attending the last year of the secondary education
if your local school system provides for 11 or 10 years of schooling, the title is valid when integrated with 1 or 2 years of university
English language recommendations
All classroom activities at Humanitas Medical School are held in English. To fully understand and benefit from your degree course, a good level of English in all skills is required. It is, therefore, strongly recommended that applicants to Humanitas Medical School have reached an adequate level of English language competency: Common European Framework of Reference (CEFR) B2.
Italian Language Recommendations
The University provides free Italian courses over the academic year to support international students.
By the beginning of the third year, when clinical activities start, students are expected to have reached a good level of Italian to be able to interact with patients.
Enrollment Procedure
To confirm the enrollment, admitted and conditionally admitted candidates must complete both their profile and the first tuition installment of € 4,156.00 on Humanitas University MyPORTAL
To complete your profile:
Log-in to MyPORTAL with the username and password you received via email
Click on the "Enrollment" tab (found in the Right-hand Menu bar) and follow the required steps
Please note that you will initially be required to confirm your personal details – please make sure that all of them are correct. In case you have more than one name or surname, please input all of them as written in your passport.
During the on-line procedure, you will be required to upload the following:
Copy of ID or passport;
Passport-size photo;
Copy of the Italian codice fiscale (only if you have it).
Payment of the First Tuition Installment:
You are immediately brought to the Payment Portal after completing your MyPORTAL Profile. Payments can be made either by credit card or bank transfer.
If you pay via bank transfer, you must send a copy of the payment to admissions@hunimed.eu
The first installment is not refundable. Only conditionally admitted students whose enrollment can not be confirmed or students who fail their high school final exam will be refunded.
Available places are subject to the Ministry of Education's confirmation. Should places be lower than 50, enrolled students exceeding the number of places confirmed by the Ministry will be refunded.
Tuition Fees
EU Students
Indicated fees are yearly and cover the cost of the course. They do not include accommodation, food, books or other services.
| | | |
| --- | --- | --- |
| Category | ISEP Index (in thousands of euros) | Fees (in euros) |
| 1st category | Less than 30 | 10.156 |
| 2nd category | From 30 to 55 | 13.156 |
| 3rd category | From 55 to 80 | 17.156 |
| 4th category | More than 80 | 20.156 |
Across the various years, of course, the fee within the same income category will not vary to such an extent as to significantly impact the economic situation of the student.
For European students, tuition fees at Humanitas University are calculated according to the economic situation of the family of the student. There are four different categories of income, calculated according to the economic situation of the student's family on the basis of the ISEP Index.
Non-EU Students
Indicated fees are yearly and cover the cost of the course. They do not include accommodation, food, books or other services.
| | |
| --- | --- |
| 2020-21 academic year | Non-EU students (in euros) |
| Tuition Fees | 20.000 |
| Scholarships | 3 full scholarships and 1 partial scholarship (10.000€), awarded on a competitive basis** |
Last updated Jan 2020
About the School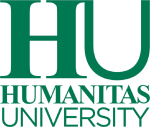 Humanitas University is an international University dedicated to the Life Sciences in Milan. Education and training fully integrated with Humanitas Hospital and Scientific Research.
Humanitas University is an international University dedicated to the Life Sciences in Milan. Education and training fully integrated with Humanitas Hospital and Scientific Research.
Read less