Masters in natural techniques applied to aesthetics and wellness
Home ›
Master ›
Masters in natural techniques applied to aesthetics and wellness
Program Description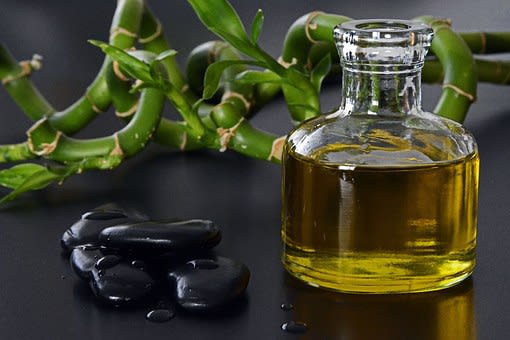 Presentación
Aesthetics and wellness are very present in our society, proof of this is the large number of aesthetic centers that offer their services throughout the Spanish territory, offering services for the personal image and the well-being of the person.
With a current academic offer based on the training courses of medium and higher level in the Spanish territory, ISMET presents a new academic offer differentiated from the current one that is aimed at this professional to discover 3 large areas (Naturopathy, Massage and Energetics) so that Incorporate them as tools to not only improve their work, but also to expand their offer of services, getting a more competitive and differentiated professional in the labor market.
Course program
23.5 ECTS Credits. NATURAL THERAPY AREA
Natural cosmetics
Homeopathic mesotherapy for aesthetic, cellulite, obesity and facial treatments
Practical application of essential oils in aesthetic treatments natural health stimuli (geotherapy and hydrotherapy)
Facial gymnastics
Naturist diet and obesity
Orthomolecular in aesthetics and beauty (skin, hair, nails)
Healthy Cooking for Slimming Diets
Bach flower therapy applied with topic
Sales of Schüssler, organotherapy and oligoterapia applied to the aesthetics
Aromatherapy
28 ECTS Credits. AREA MANUAL THERAPIES
Anti-Cellulite Massage
Japanese facial rejuvenation massage
Massage with bamboo canes
Shiatsu applied to aesthetics
Massage with pindas
Facial massage with pindas
Stone Therapy
Massage Champi
Ayurvedic massage
Multireflexological techniques for stress and nervous system
8,5 ECTS Credits. AREA ENERGY THERAPIES
Overweight and emotional conflicts through the Kinegenealogy
Biomagnetism for health and beauty
Facial lifting with acupuncture, electroacupuncture and laser puncture
Introduction to kinesiology
Kinesiological test applied to diet therapy
Stiper puncture: acupuncture without needles
Suction cups for pain and aesthetics
Career prospects
Once the studies are finished, students can choose to set up a beauty and wellness center or work in them in Hotels, Spas, Spa's, gyms, tour operators as is the case of cruises, among others.
Once this training is completed, the professional will incorporate these techniques into his or her usual work space, either in his or her aesthetic and / or wellness center, in a therapy center, in a cosmetic medicine clinic or any other suitable place for the Exercise of aesthetics and wellness activity.
With this training the professional can expand his portfolio of techniques to achieve not only an increase of clients by the expanded commercial offer, but also to improve the results of his work.
Degree
After completing the master's degree (480 hours in person + 1,020 hours of personal work) and having passed the evaluation tests, two diplomas will be processed issued by:
UCAM - Catholic University of Murcia in its own Master in Natural Techniques Applied to Aesthetics and Wellness (60 ECTS credits). Own title.
ISMET in "Master in Natural Techniques Applied to Aesthetics and Wellness" (own and private title).
Access to studies
You must meet at least one of the two:
Official university degree (Diploma, degree, degree) in any area of ​​knowledge or
Work experience of at least 5 years in the area of ​​study (admission by professional experience will be evaluated by a committee between ISMET and UCAM, to validate the same to enroll in this program)
Tutorials
Students of ISMET have a tutor, who can attend in case of changes in schedules, difficulty in tracking subjects, personalized advice, professional development, among others.
Additional services
Promotions and special prices in other courses. Computer room with internet connection. Service sale material. Special promotions at the ISMET Therapy Center. Academic counseling by the study tutor. Practical therapies for students. ISMETalumni, alumni association. Job exchange. Advice in the exercise of the profession in the fiscal, labor, accounting, marketing, communication, LOPD, CPR insurance, others.
Face-to-face mode
Weekly in morning, afternoon or Saturday. Intensive in mornings. The subject of Health Sciences can be taken in online mode (blended). Possibility of combining several modalities.
Last updated Mar 2020
About the School

«Si te gusta el sector de la salud, asistir a personas para prevenir y tratar patologías, la investigación o cualquier actividad relacionada con las terapias naturales, debes formarte en una escuela q ... Read More
«Si te gusta el sector de la salud, asistir a personas para prevenir y tratar patologías, la investigación o cualquier actividad relacionada con las terapias naturales, debes formarte en una escuela que te ofrezca una sólida formación para tu futuro profesional.»
Read less