Master in Research in Fundamental Biology and Biomedicine
Home ›
Master ›
Master in Research in Fundamental Biology and Biomedicine
Program Description
About
We offer specialized and practical training for the understanding and use of current and multidisciplinary experimental methods and techniques in Biology, Biomedicine and Biotechnology research.
Aimed at graduates in Biology, Biotechnology, Biochemistry, Environmental Sciences, Health Sciences, Pharmacy, Medicine and Veterinary Medicine.
If you are interested in learning to
Manage methodologies for experimentation with laboratory animals, tissues and cell cultures.
Analyze and identify biological molecules, including proteins, nucleic acids, carbohydrates, phenolic compounds and drugs.
Apply methodologies for genetic engineering, genomics, proteomics, identification and modification of genes.
Use animal models for the identification of pathogenic mechanisms.
Apply methodologies for the biosynthesis of products in microorganisms, animals and plants.
What we offer you
Face-to-face training with a high component of laboratory practice.
Basic orientation towards research activity and innovation.
Professional projection towards companies and research centers.
Specialized teachers with extensive experience in professional practice.
High degree of satisfaction among students.
Professional outings
Public and private sector research centers.
ID and biotechnology, pharmaceutical, biomedical, and related industries.
Competencies
BASIC SKILLS
CB6 - Possess and understand knowledge that provides a basis or opportunity to be original in the development and / or application of ideas, often in a research context.
CB7 - That the students know how to apply the acquired knowledge and their ability to solve problems in new or little-known environments within broader (or multidisciplinary) contexts related to their area of study.
CB8 - That students are able to integrate knowledge and face the complexity of making judgments based on information that, being incomplete or limited, includes reflections on social and ethical responsibilities linked to the application of their knowledge and judgments.
CB9 - That students know how to communicate their conclusions - and the ultimate knowledge and reasons that support them - to specialized and non-specialized audiences in a clear and unambiguous way.
CB10 - That students possess the learning skills that allow them to continue studying in a way that will be largely self-directed or autonomous.
GENERAL COMPETENCES
CG1 - Provide a theoretical-practical training of the methodological foundations of basic and applied research for the development of IDI activities in Fundamental Biology, Biomedicine and Veterinary aimed at pursuing further studies and professional practice.
CG2 - Provide the powers related to those established in current regulations on the protection of animals used for experimentation and other scientific purposes.
CG3 - Learn to look for information, to select it, to gather and interpret relevant data on different topics.
CG4 - Obtain skills in the planning of experiments, work planning, rational use of means and resources, data collection and analysis, their faithful record, and analysis, presentation and defense of them.
Last updated Mar 2020
About the School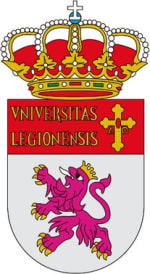 Existen al menos diez razones para escoger León como destino académico aunque estamos seguros de que tú encontrarás muchas más.
Existen al menos diez razones para escoger León como destino académico aunque estamos seguros de que tú encontrarás muchas más.
Read less